Wedding Traditions
Here in Northern Ireland, there are many wedding traditions and old wives tales that have been passed down from generations of brides to brides-to-be, many of which are still carried out today. The most common one would be from the rhyme…
"Something old, something new, something borrowed, something blue and a lucky sixpence for my shoe".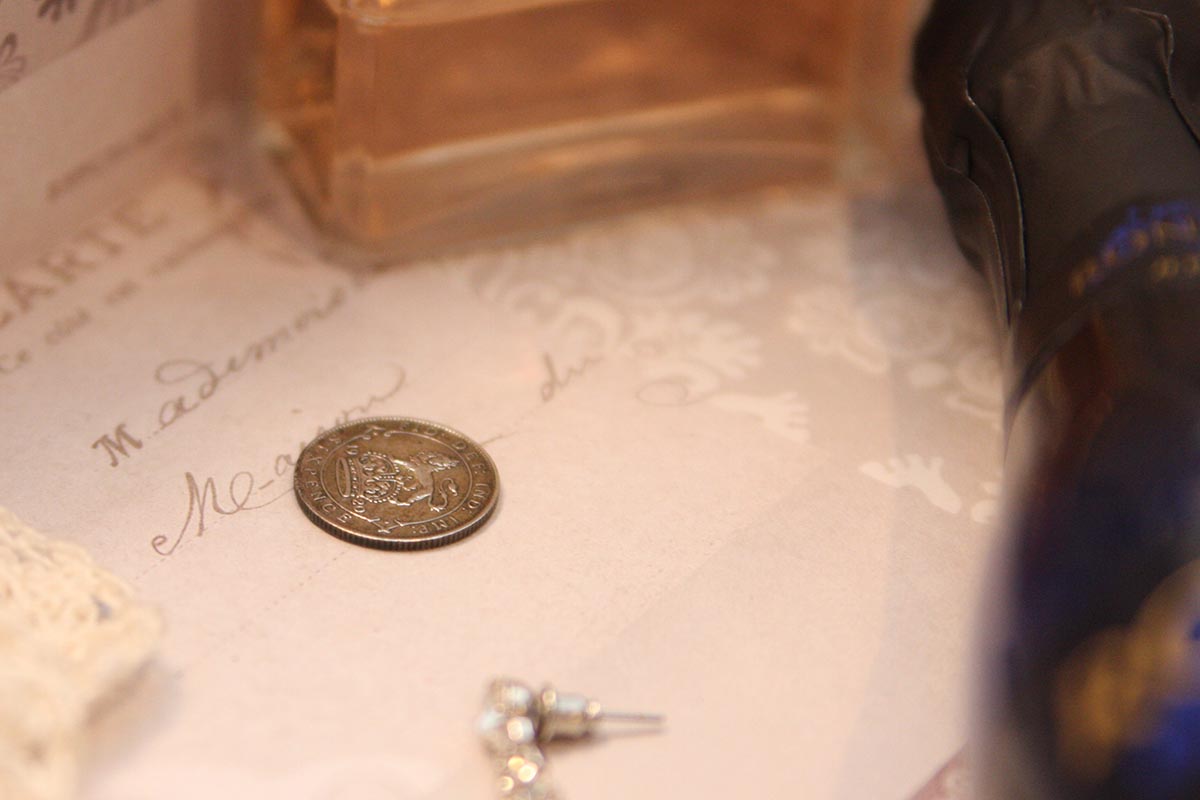 Many people forget the last line but it can be quite an important one especially in today's economic society. So what does this rhyme mean?
Something old – this represents continuity with the bride's family and lets her know that they will always be there for her. Examples are: Mums bracelet or granny's pearls
Something new – this represents hope for the future and a fresh start. Most brides opt to use their dress or shoes as their "something new".
Something borrowed – this is normally borrowed from a happily married couple so that the marital bliss will pass on to the bride. Examples could be a brooch pinned inside your dress or a veil or tiara
Something blue – this represents love, fidelity and purity. Many brides go for a blue bow on their garter or have blue ribbon stitched into their dress
Silver sixpence – this is not normally followed but is something that you should think about as it is said to represent financial security!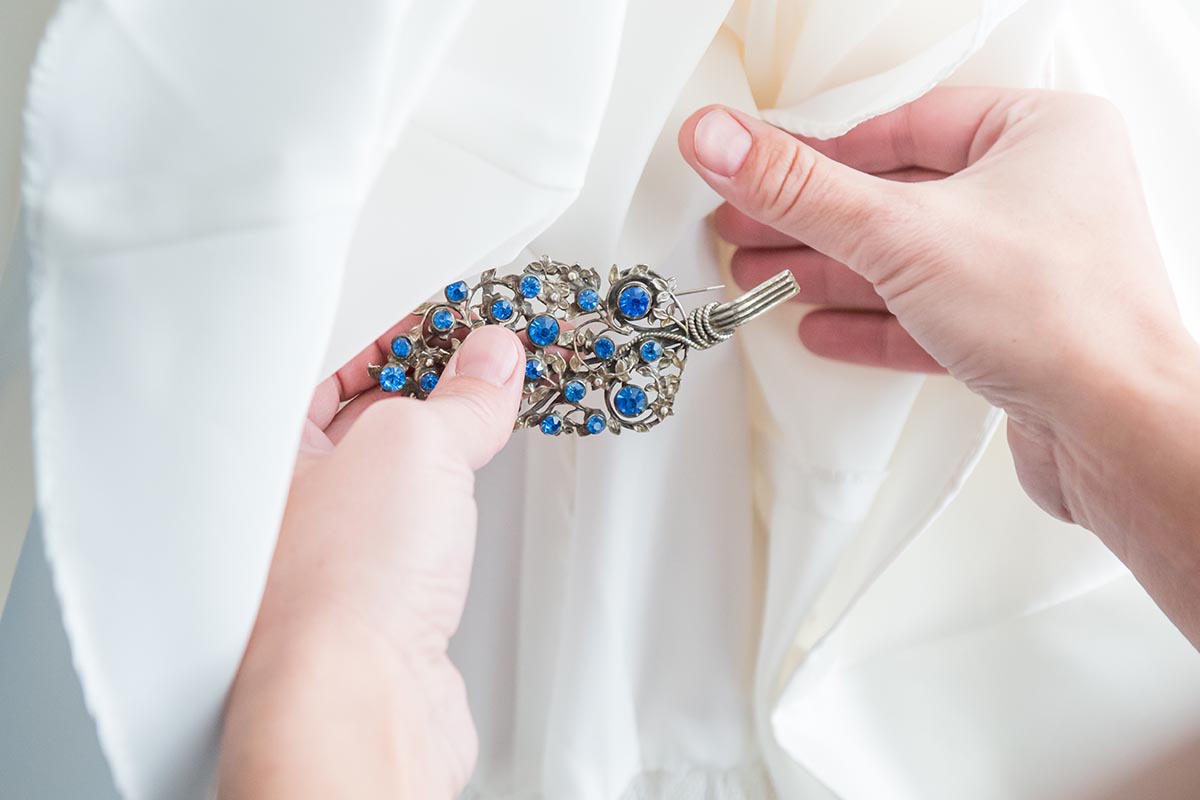 Here are some more wedding traditions…
Wedding veil – The tradition of a bride wearing a veil was thought to be to hide the bride's beauty and ward off evil spirits or another explanation is that during the times of arranged marriages the bride's face would be covered until the groom had committed to the marriage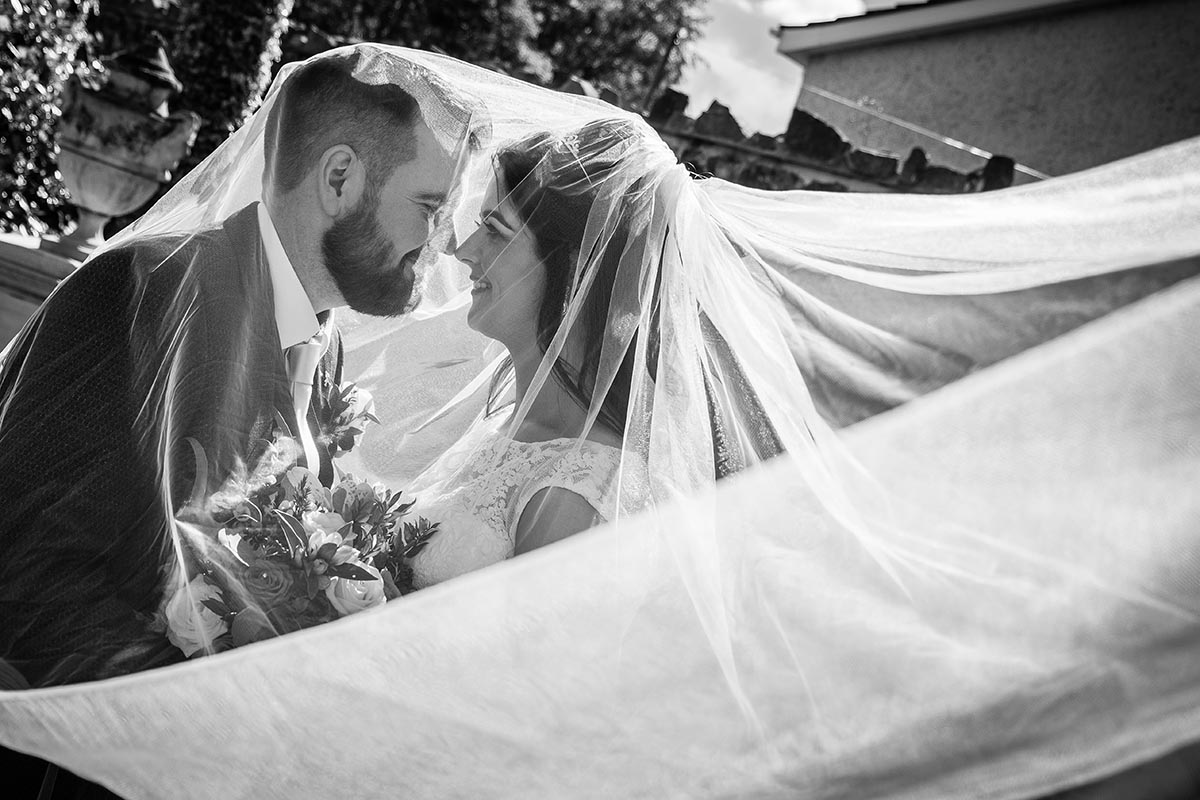 Wedding bouquet – It is thought that the throwing of the wedding bouquet was introduced from America and it is believed that whoever catches the bouquet will be next to be married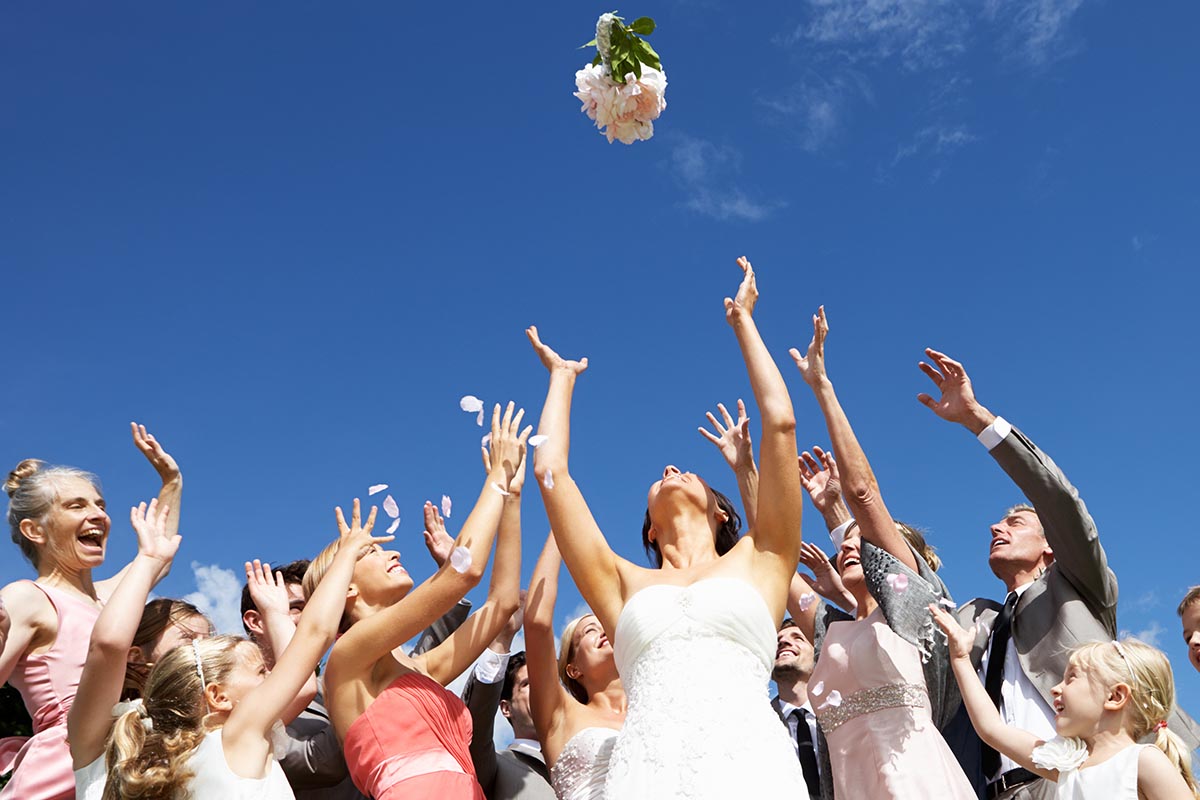 Positions during the ceremony – The bride traditionally stands to the groom's left during the ceremony, because in the past it was believed that the groom needed his right hand free to fight off other men
Tiered cakes – The custom of tiered cakes came from a game where the bride and groom attempted to kiss over a stack of cakes without knocking it over and when Queen Victoria used white icing on her wedding cake it became known as Royal icing
Over the threshold – The Wedding tradition of the groom carrying his bride over the threshold was said to protect her from evil spirits that may be inside
Stag party – It is believed that stag parties were first held by ancient Spartan soldiers, who kissed their bachelor days goodbye with a wild party
Wearing pearls – Some people believe that pearls represent future tears and are a bad sign. However, others believe the wearing of pearls takes the place of the bride's real tears meaning that she'll have a happy married life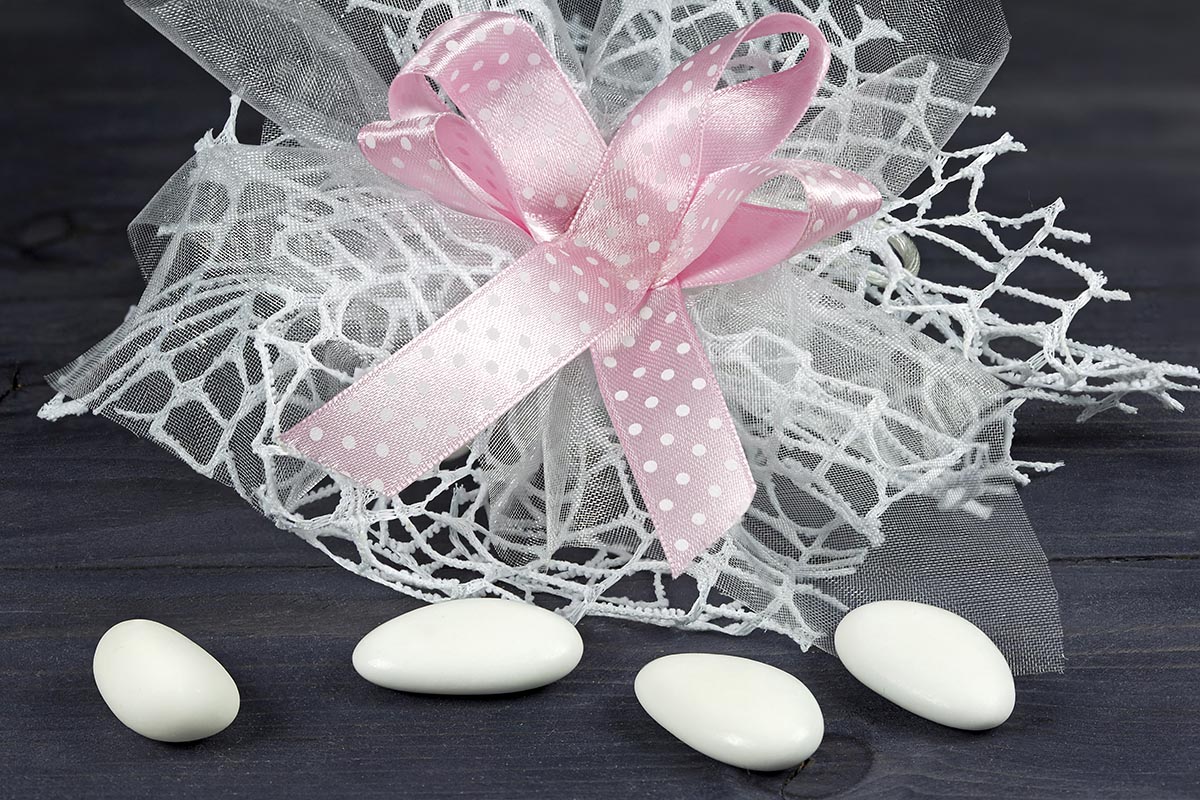 Favours – Traditionally, five wrapped sugared almonds would be given representing fertility, longevity, wealth, health and happiness. These days couples are more adventurous and give things like miniatures, candles, chocolates, flower seeds and lottery tickets
The giving of a horseshoe – This tradition dates back to the Victorian period, and it's purpose was to bring good luck to the newlyweds for the duration of their lives together
Tying the knot – The tradition of tying the wrists of the bride and groom with twine signified the bond of marriage and this continues today in marriages with the use of sashes which are placed over the principal's wrists
Some other wedding traditions from Ireland are not so common today, these include:
It was said to be good luck if a newly married couple saw three magpies after the ceremony
After the wedding ceremony, it was important that a man and not a woman be the first to wish joy to the new bride
Irish men were known for getting cold feet on their wedding day so once the bride and groom were in the church, the guests would lock the door to keep the groom inside to make sure he went through with the ceremony

And a much-observed tradition is the Wedding toast – raising a glass to the health and happiness of the newly wedded couple. Here is a lovely traditional Irish toast…
"Friends and relatives, so fond and dear, 'tis our greatest pleasure to have you here. When many years this day has passed, fondest memories will always last. So we drink a cup of Irish mead and ask God's blessing in your hour of need"
The guests respond:
"On this special day, our wish to you, the goodness of the old, the best of the new. God bless you both who drink this mead, may it always fill your every need."