One to One WordPress Workshops in Northern Ireland
Build and maintain your own website - When clients are looking for a product or service, they turn to the Internet. If your business doesn't have a website, the chances of growing your business are slim. Yes, you could get by with social media, but do you think your clients will take you seriously if they can't find your website?
During this 1-2-1 WordPress Training, you will learn how to build, manage and update your own website, without having to rely on a "web guy" who will likely charge you a fortune for small updates!
This workshop is for photographers and other sole traders who want a professional-looking, responsive, mobile-friendly website and the confidence to maintain it. Presented at a location that suits you, working at your own pace with the opportunity to ask plenty of questions.
Class size

Just you! Or split the cost with a friend... a second person is welcome – FREE OF CHARGE!

Location

Any Location within 25 miles of Ballyclare

Time

3 Hours at a time that suits you

Dates

At a time & date that suits you
This workshop will cover...
What is WordPress?
Registering a Domain name
Where to host your website
Installing & setup of WordPress
How themes work and where to find them
Installing and customizing themes
What are plugins?
What plugins you need and how to install them
The difference between pages & posts
Creating professional-looking pages & posts
Setting up a blog and why it is important
Categories & Tags
Adding links
Create galleries and optimizing images
Menus, Marketing & Maintenance
How to create menus and add pages to the menu
Keeping your website secure
Backing up your website
What is SEO and how to use it
Adding Google Analytics
Updating WordPress, themes & plugins
Is this the right Workshop for me?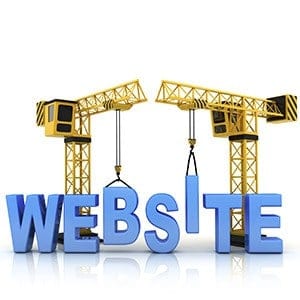 PLEASE NOTE: During the workshop, you will need to purchase a domain name (approx £10 pa)  and web hosting (from £72 pa). We will take some time at the start of the workshop to explore the most cost-effective solution for you. These are ongoing costs and NOT included in the workshop price. You will need to have a valid credit/debit card for these charges.
Experience Required

No previous experience of WordPress is required for this workshop, although you should have some basic computer knowledge. If you are comfortable using email, copy/paste and saving files/folders, you will be fine!

What Equipment do I need?

You will need a computer with an Internet connection (obviously!!). When you sign up I will send you some "homework" to have completed before the workshop - mainly spending some time thinking about the layout of your website and content for it - so we can make the most of our time together
At the end of this workshop, you will have a fully functional LIVE website and a greater understanding of how to make changes and maintain your new showcase to the world!
Book your 1-2-1 WordPress Workshop
All bookings and payments for 1-2-1 Workshops are now taken online.
(I have set this up to save on the endless back and forth telephone calls and/or emails it takes to arrange appointments. It is linked and updated in real-time with my diary and you can book workshops up to 60 days in advance)
Please select a date, then click on a time slot to proceed with the booking.
PLEASE NOTE: The appointment is not confirmed until you complete the Checkout/Payment process