The Wedding Speeches
It used to be that the wedding speeches were made after the wedding meal but it is more common now for the speeches to happen before the meal so that everyone can relax and enjoy it. It is also becoming the norm for the best man or a friend of the family to take on the role of master of ceremonies and introduce the speeches – this makes it more personal.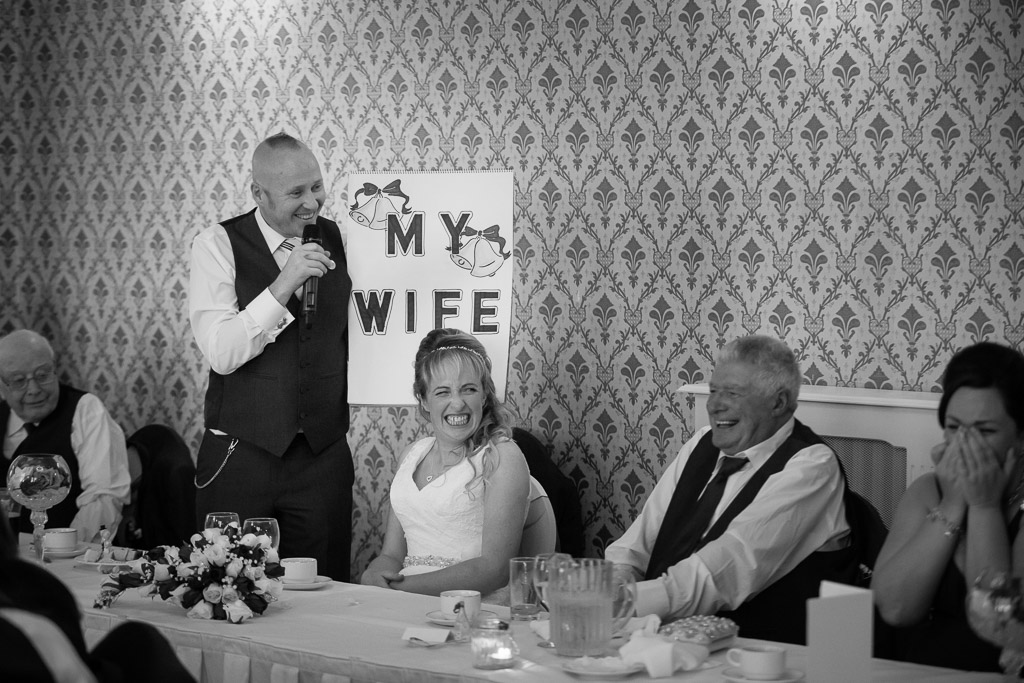 Here is my guide to wedding speech etiquette… Who says what and when!
Father of the bride
Father of the bride is usually the first to speak, it is his responsibility to thank all the guests for coming, then he would say a few words about his daughter and finally, he would officially welcome his new son in law into the family before finishing with a toast to the happy couple.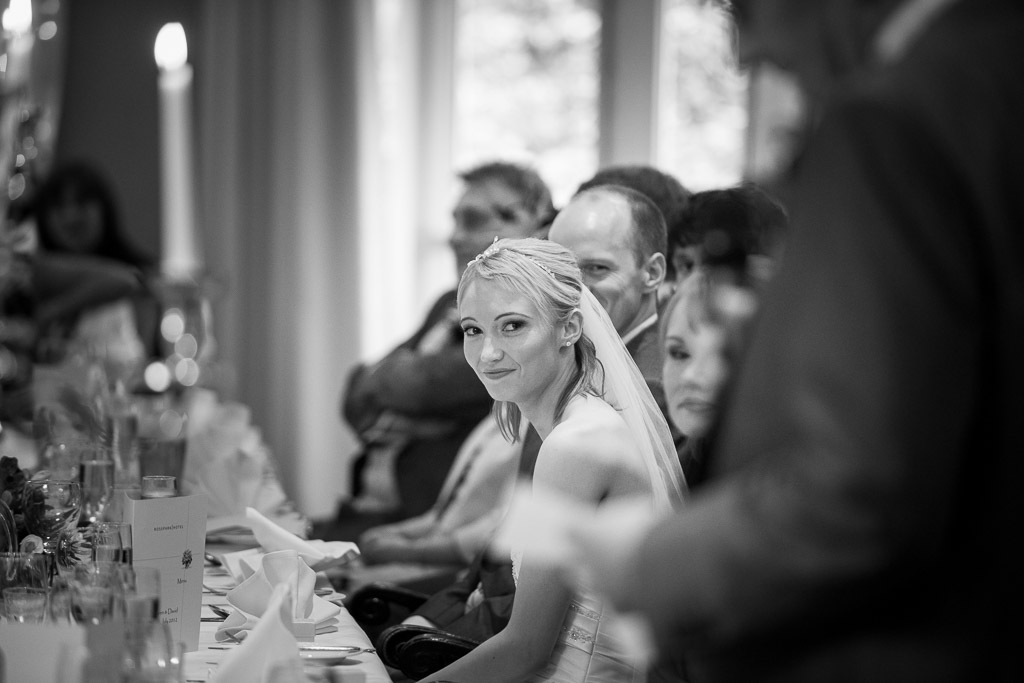 The Groom
Any groom's speech that begins with "On behalf of my wife and I .." will always get a cheer from the guests and is a great starting point.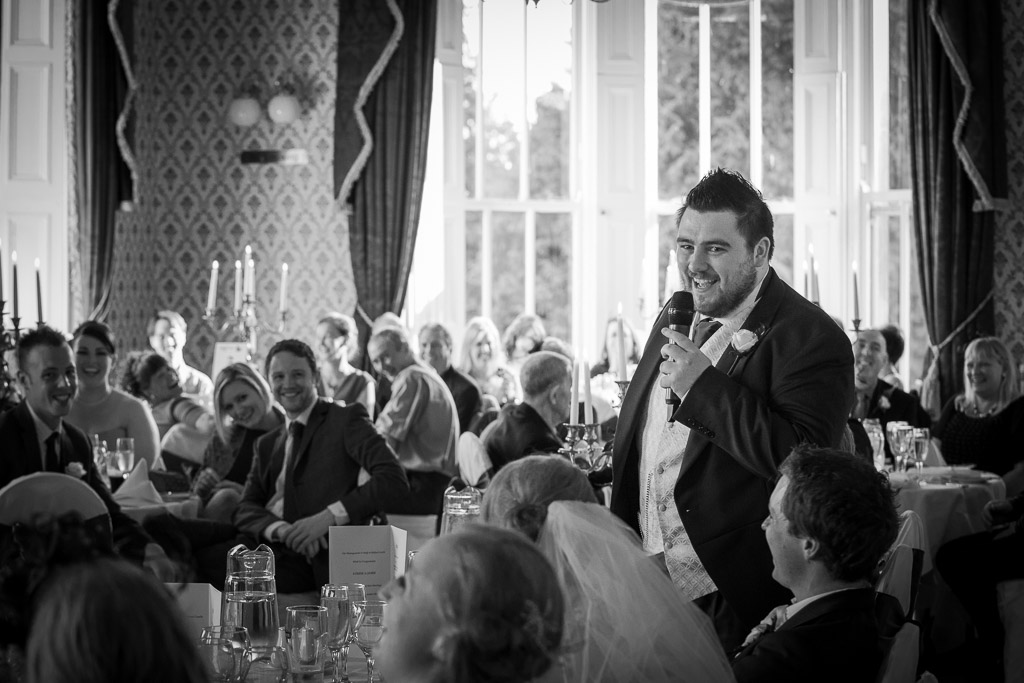 The groom should then thank the bride's father for his speech, say some loving words about his new wife and thank all those that helped with the preparations for the day, especially parents and bridal party. (Gifts are normally presented at this stage) The groom should finish off by toasting the bridesmaids and complimenting them on how they look.
Best Man
The best man is normally the wedding speech that most people look forward to. He should begin by thanking the groom on behalf of the bridesmaids. He is then expected to give a funny speech about the groom remembering that this should suit all tastes and not offend anyone.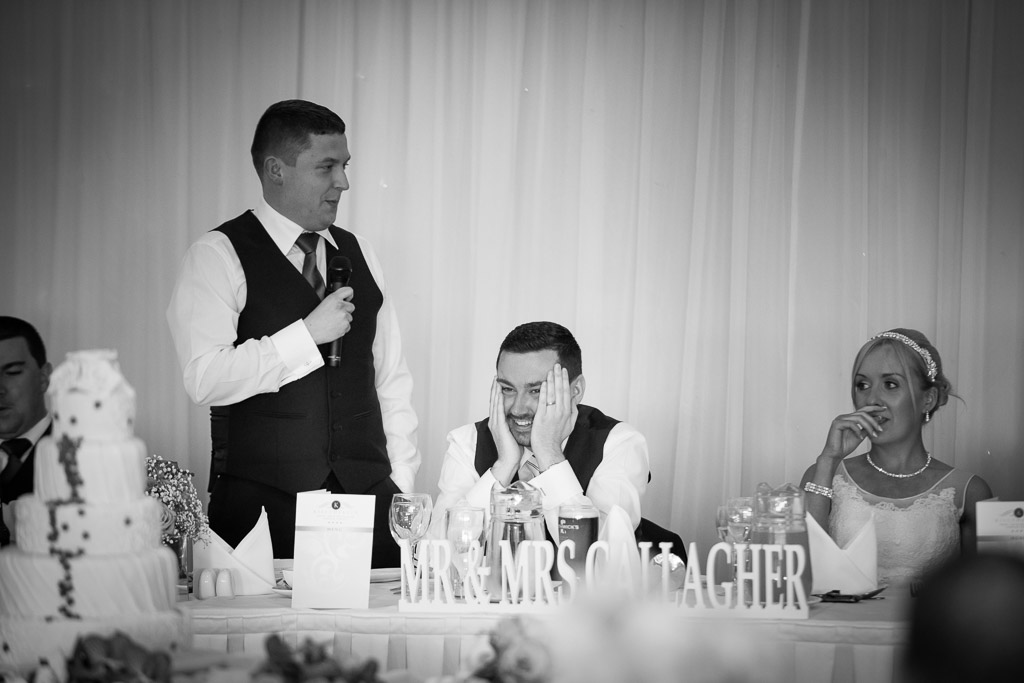 It's a good idea to finish with a sincere comment about the groom before toasting the happy couple.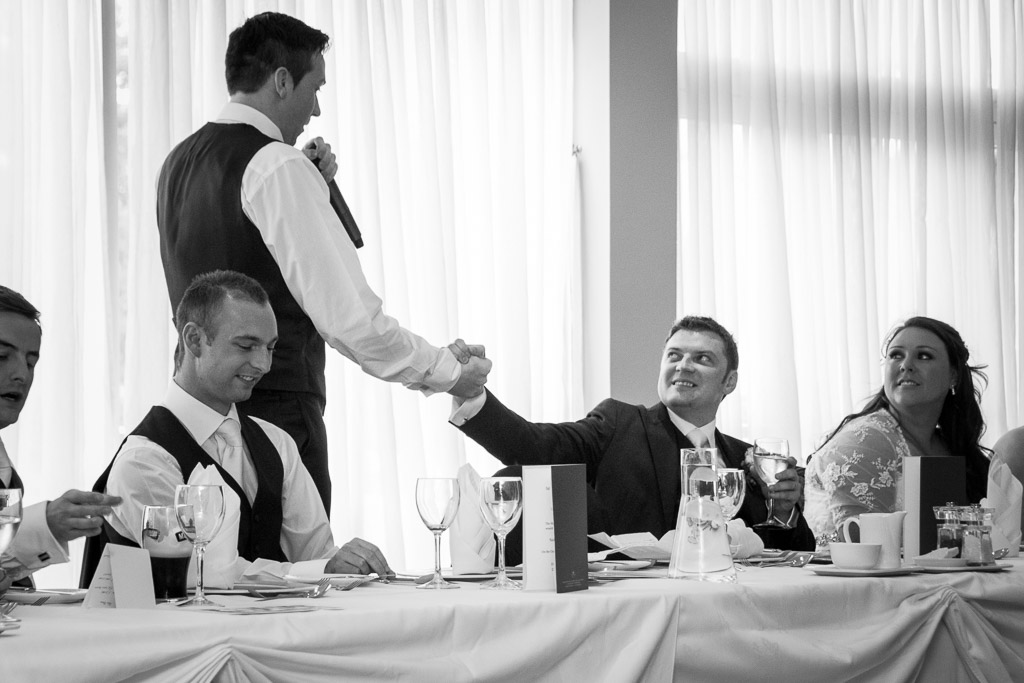 Sometimes the groom's father wishes also to make a speech and this is generally slotted in after the bride's father. It is normal also for the best man to read out any cards or messages that have been received however this can sometimes be passed to the groomsman.
My Wedding Photography packages can be tailored to include coverage of the Wedding Speeches.
Find out More: My Wedding Photography Portfolio