Wedding Planner
With so much to plan for your wedding, here is a handy Wedding Planner countdown to your day with a guide to what needs to be done and when!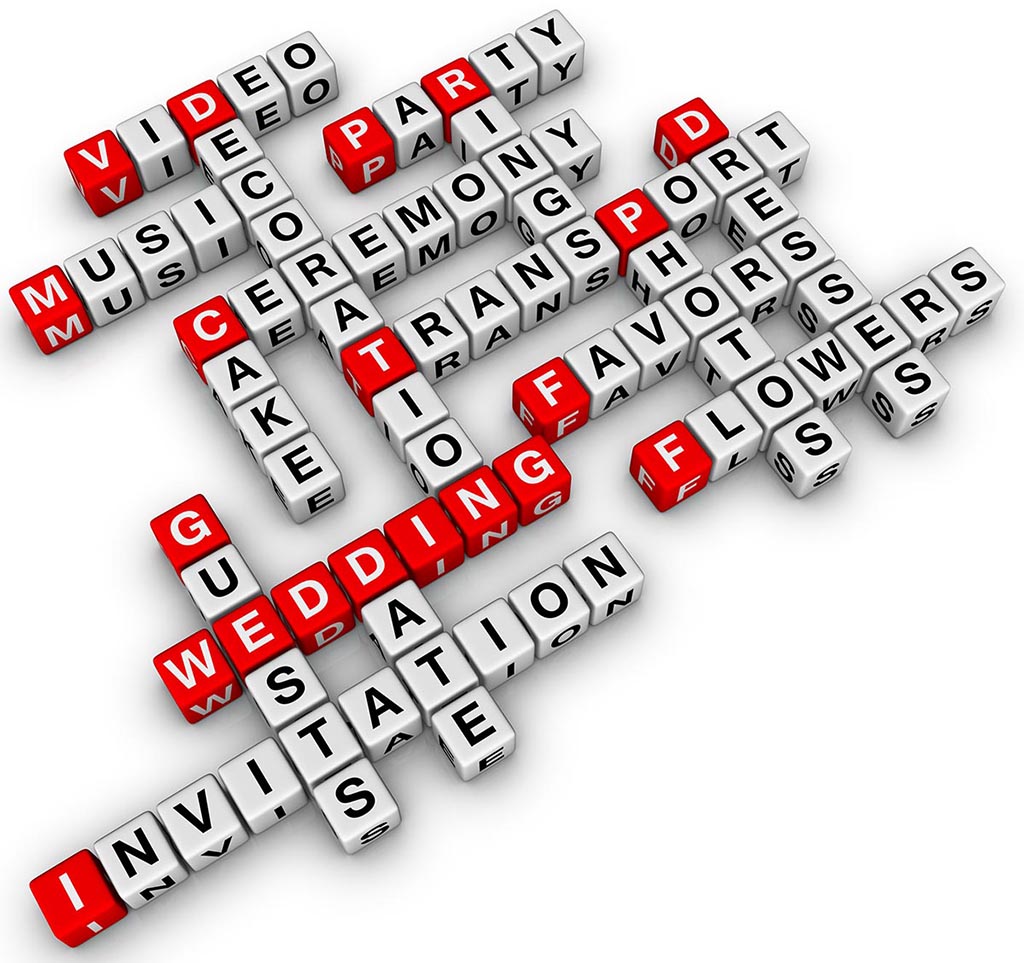 12 months to go
Pick a date and confirm with the person performing the ceremony
Plan your budget and open your wedding bank account
Choose your bridal party
Agree on the number of guests to be invited
Book venue and if possible reserve accommodation
Purchase wedding insurance for your own peace of mind
Research wedding photographers and videographer (friend referrals are always a good place to start)
Start the search for your perfect dress (online is a great place to start)
Visit a Bridal Fayre
Read More: How to Survive Wedding Fayres!
11 months to go
Decide if your wedding is to have a theme or not
Book your transport (if required)
Book photographer and videographer
Book your band or DJ
Shop for the dream dress, make sure you take someone who will be honest
10 months to go
Choose a florist and discuss your ideas and colours with them
Order your dress
Book your honeymoon (Check if you need any immunisations)
Research stationery providers or craft shops if you wish to make your own
9 months to go
Choose and order your bridesmaids and flower girl dresses
Look out for accessories for you and your bridesmaids
Order your stationery or start making your own (get all the bridal party involved)
Book time off work
Start looking for your cake maker (It is so important that it tastes as good as it looks!)
If your venue does not include room dressing you may want to book a venue stylist for chair covers etc
8 months to go
Remind your groom to organise suits for the men
Start to think about gifts for the bridal party
Begin your health and beauty regime
Confirm music for ceremony and book musicians if required
7 months to go
Register for a wedding gift list with your chosen store/stores
Select and order wedding favours
Choose and purchase your wedding rings
Order your wedding cake
6 months to go
Buy your wedding lingerie and shoes
Attend your first dress fitting (bring shoes and lingerie with you)
Get your order of service booklets printed
Make an appointment with your hairdresser and bring along a picture of your dress and headpiece to discuss suitable styles
5 months to go
Plan your hen and stag parties
Apply for your new passport if you are planning to travel under your married name
Arrange any vaccinations or visas required for your honeymoon
Book an appointment with your make-up artist to discuss your thoughts
4 months to go
Apply for your marriage licence at your local council
Ensure you have all address details for your invitations
Buy your going away outfit and honeymoon wardrobe
Arrange hair and make-up trials for you and your bridesmaids
3 months to go
Send out your invitations (including a request for any food allergies)
Arrange a menu tasting with your venue /caterer
Meet with your florist to finalise requirements
Confirm booking with all suppliers (Band, Transport etc)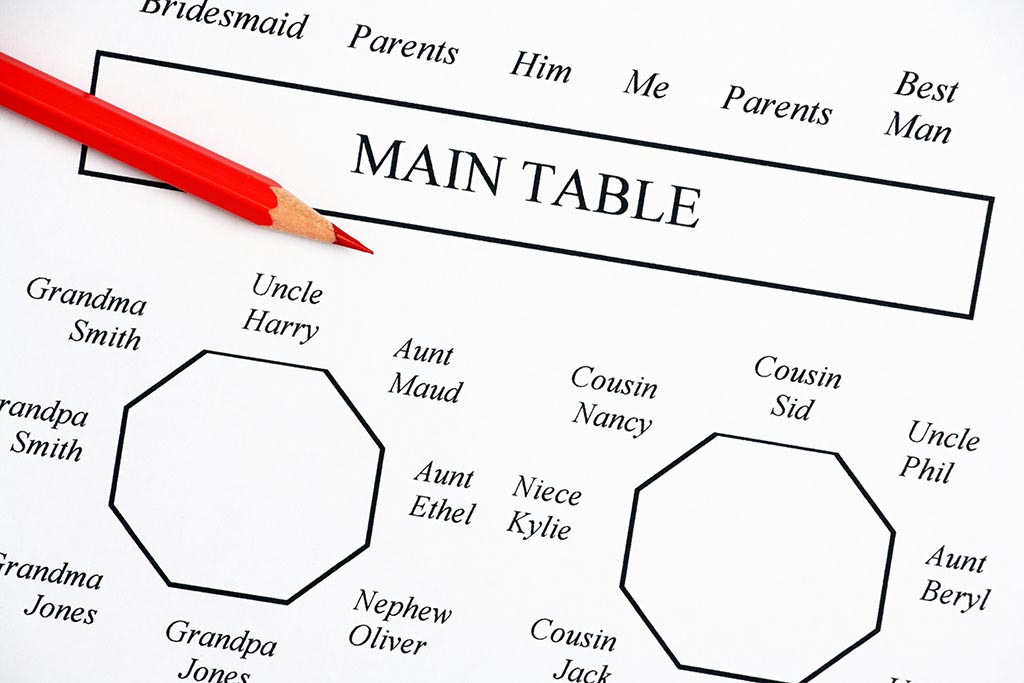 2 months to go
Keep track of invite acceptances and refusals as they come in
Start drawing up a seating plan for the reception
Record all gifts as you receive them so you can write personalised thank you cards after the wedding
Book your final hair and make-up appointments
Arrange final dress fittings and collection date
1 month to go
Order foreign currency for honeymoon
Meet with your wedding photographer to finalise requirements
Confirm arrangements with the venue
Chase up unanswered invitations
Finalise table plan
Ensure all members of the bridal party know what is required of them
Ensure place cards and seating plan are ready
Confirm delivery or collection of cake
Go and enjoy your Hen and Stag parties
1 week to go
Have a wedding rehearsal
Break-in your wedding shoes
Ensure speeches have been written
Put together an emergency kit with make-up, painkillers, safety pins etc for any mishaps on the day
Finalise numbers with venue/caterer
Start packing for your honeymoon
Remind your partner to have a haircut
1 day to go
Ensure the best man has the rings and a list of contact numbers for all weddings suppliers. Also, ensure he has arranged to return the hire suits
Deliver items to the venue, such as luggage, favours, place cards, seating plan etc.
Have a manicure and pedicure
Have everything laid out ready for the big day
Take a long soak in the bath and get an early night
On the day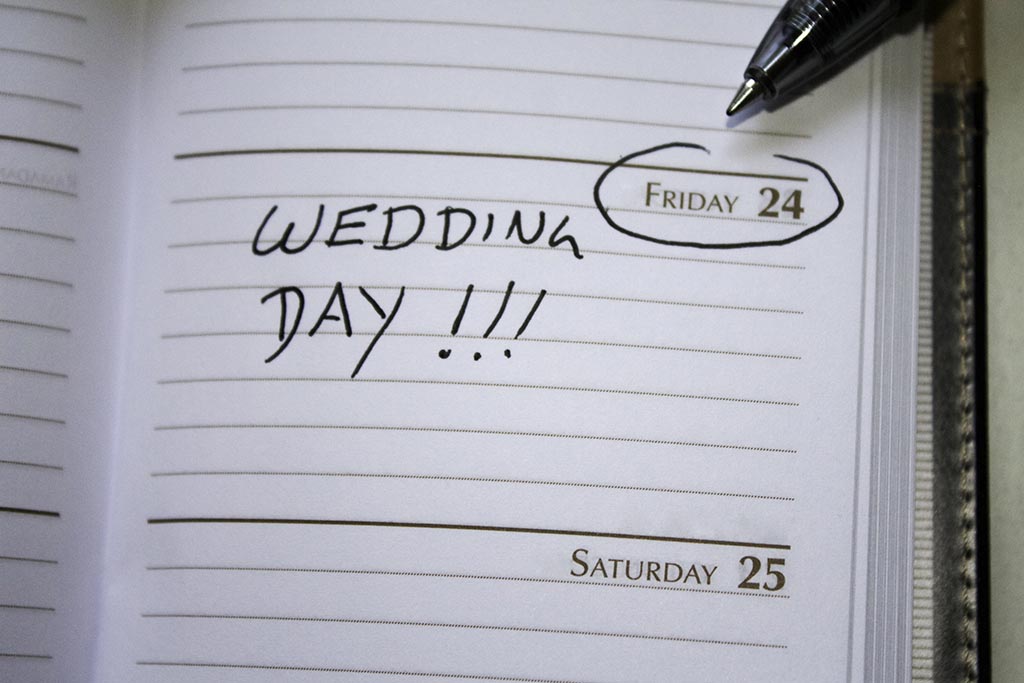 Relax knowing that everything is in hand and ENJOY YOUR DAY!!
Other posts you may like...