Wedding Album Design Service
For me, it is not a photograph until it is printed! There is something very special in sharing a professionally designed wedding album with family and friends. Especially as the years pass by... Don't let your Wedding memories be hidden away on a computer!
If you are unsure about ordering a wedding album you can always get in touch at a later date to order a wedding album. I archive all my customer images for a minimum of 6 years.
I have sourced one of the best wedding suppliers in Europe, ensuring your wedding photographs are presented in the very best way. All my finished wedding albums are thoroughly inspected by me to ensure the highest quality standards, not just to meet your expectations, but to exceed them.
From shoot to print, every step of your wedding album production is carefully managed to ensure the highest quality possible.
(Prices listed include 60 fully retouched images)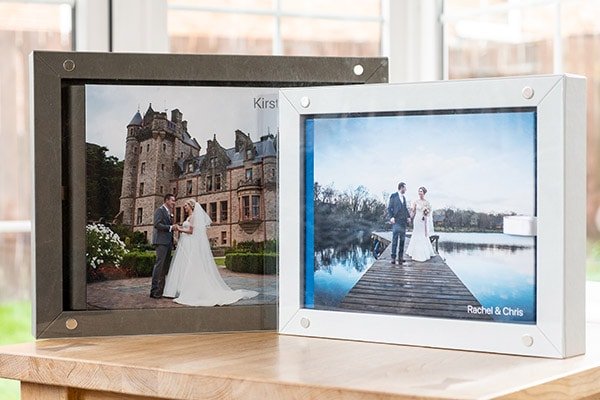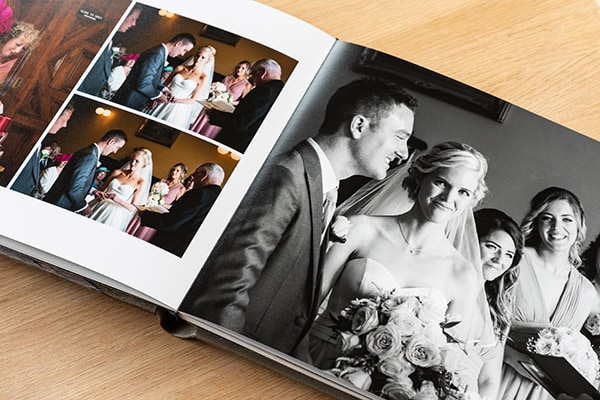 The Wedding Book - the perfect blend of quality and elegance. Printed on Photographic paper with the latest lay-flat binding system to ensure your wedding images look the very best. Choose your favourite Wedding picture as the book cover.
The book spine is available in 40 different colours and supplied in a matching presentation box with a unique transparent lid linked to the box through a magnetic fastening, offering protection to your precious book, yet allowing you to display it in your new home.
Wedding Book & Presentation Box (30x20cm) - £250.00
Large Wedding Book & Presentation Box (35x25cm) - £350.00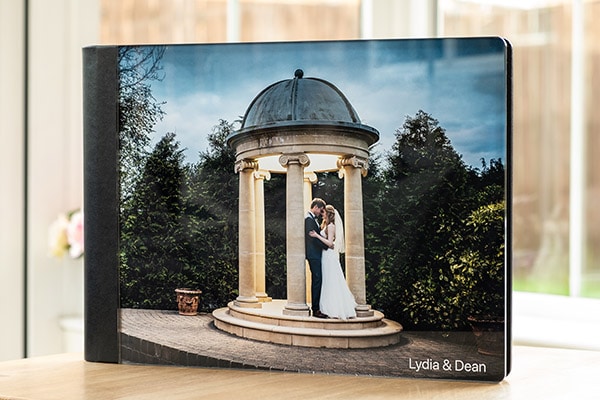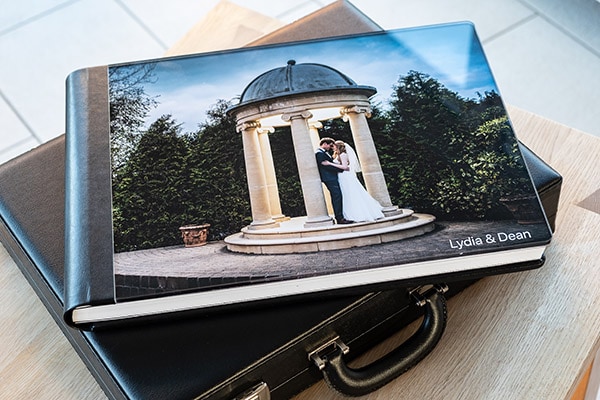 The original Storybook Wedding album. The perfectly lay-flat opening allows a panoramic and detailed view of the whole spread, printed on top-quality photographic paper.
With the extra thick pages, you can feel the quality! Available with a range of covers, including Leather, Metal and Acrylic and supplied with a luxury presentation suitcase to keep your album safe for generations to come.
Storybook Wedding Album & Case (35x25cm) - £450.00