Claire & Alistair's Tullyglass Hotel Wedding
In the gallery below is the wedding album layout for the Tullyglass Hotel Wedding of Claire & Alistair.
The wedding day started for me at the church, Glenburn Methodist, Belfast. A few pictures of a nervous groom before we all waited for the arrival of the bridesmaids and of course, the bride herself!
A lovely service conducted by the Rev. John Mbayo and then the bride and groom headed to the Tullyglass Hotel in a unique Wedding Transport – White Belfast Taxis!
Then it was into the gardens at Tullyglass House Hotel for some bridal party shots, some portraits of the bride and groom before the all-important family photographs!
I can complete the family photographs in very little time – in fact the biggest delay is usually trying to find everyone! A little planning in advance, letting the family know when they are expected for pictures, can save a lot of time and get the family photographs completed very quickly.
A really lovely couple with 2 fantastic families – a great pleasure to be part of their day.
Each image below represents a double-page spread of the finished wedding album.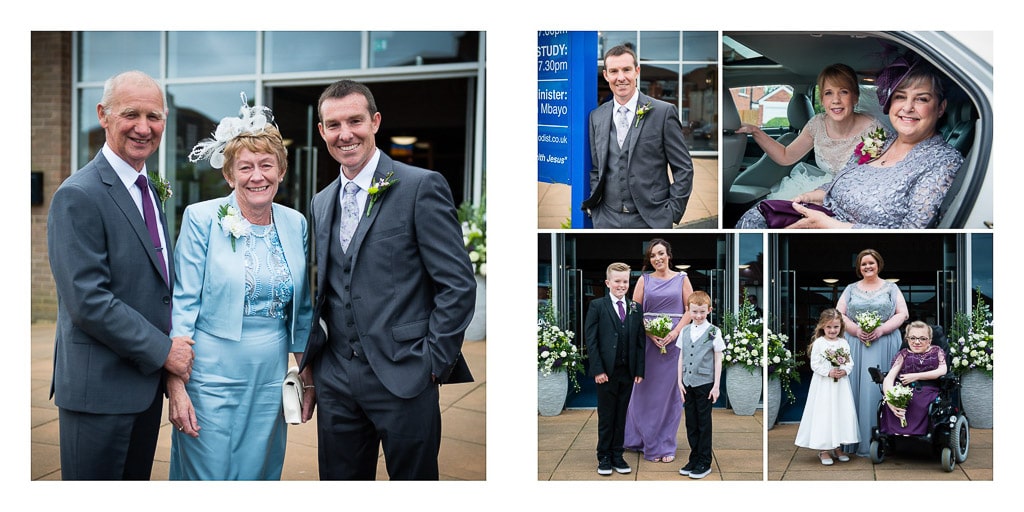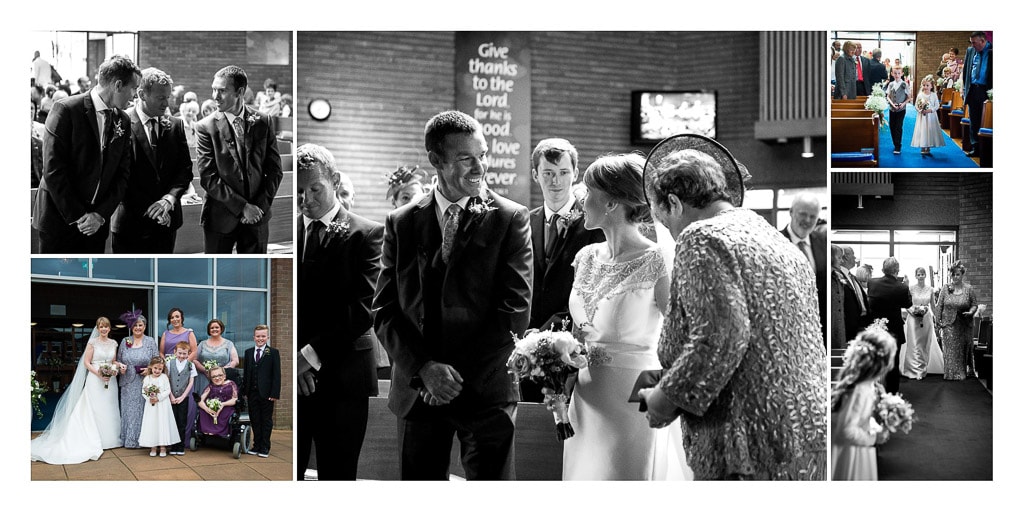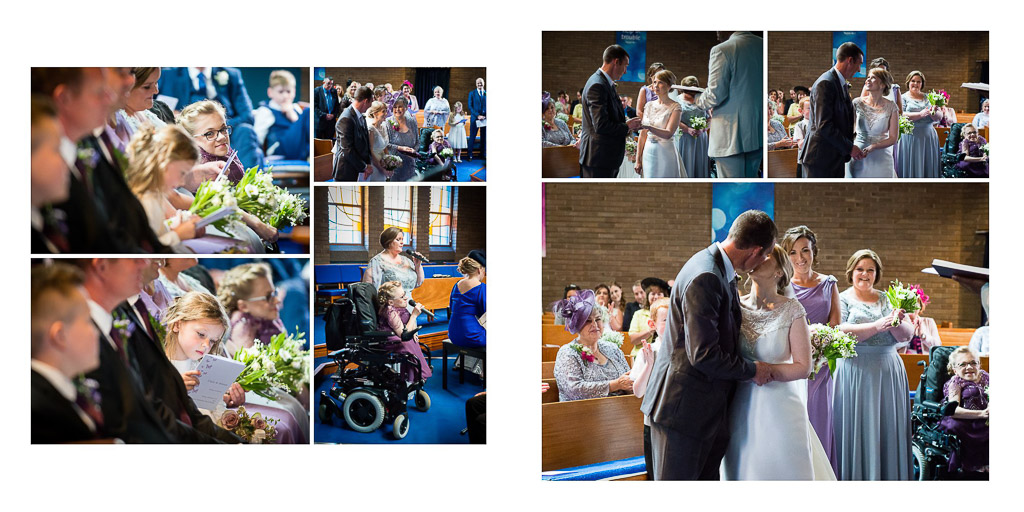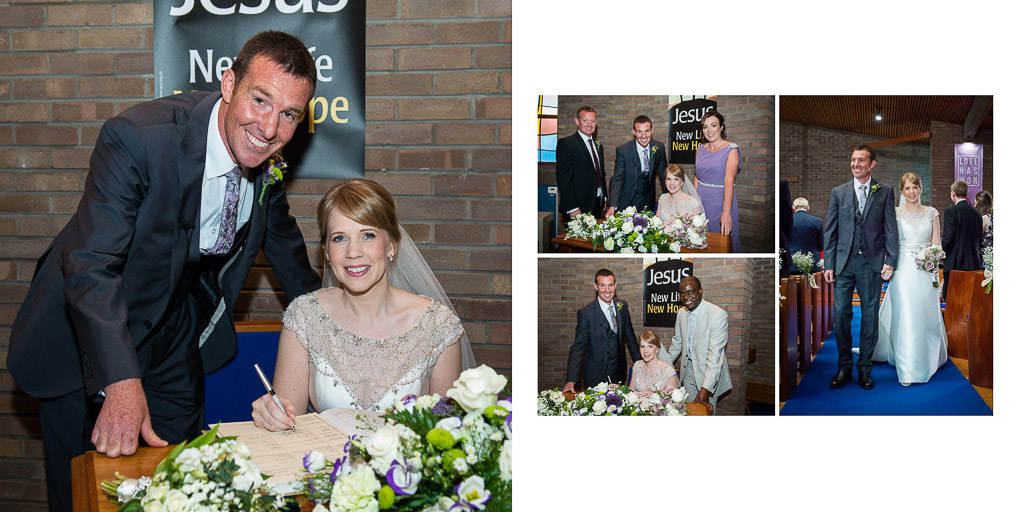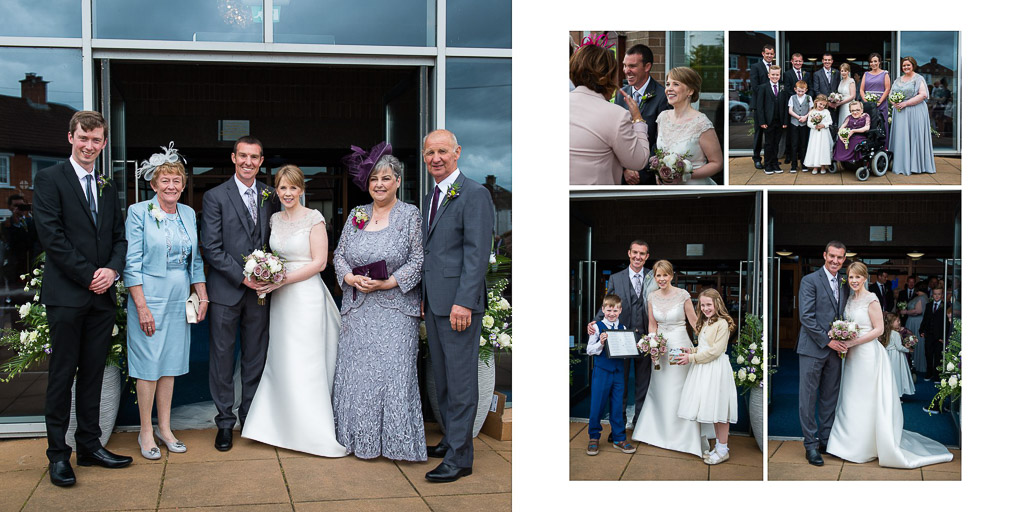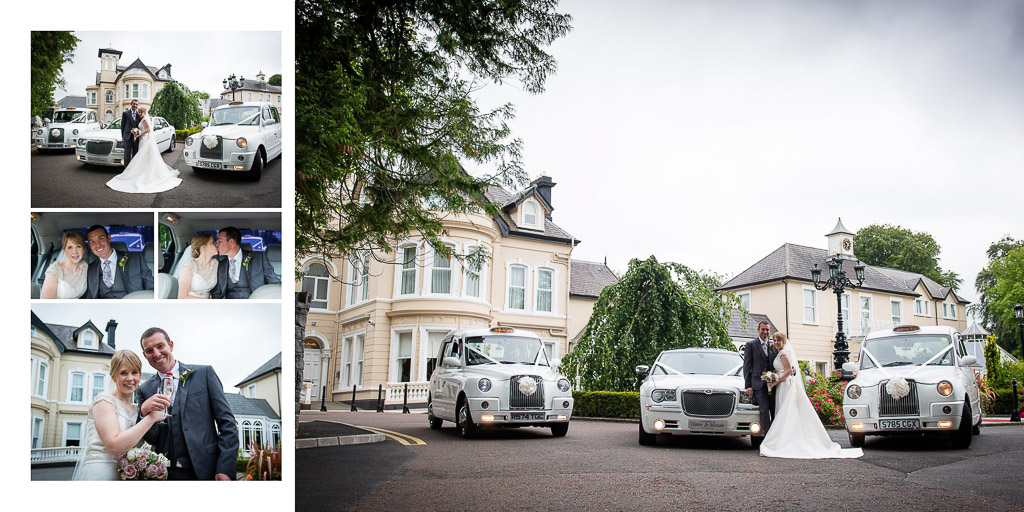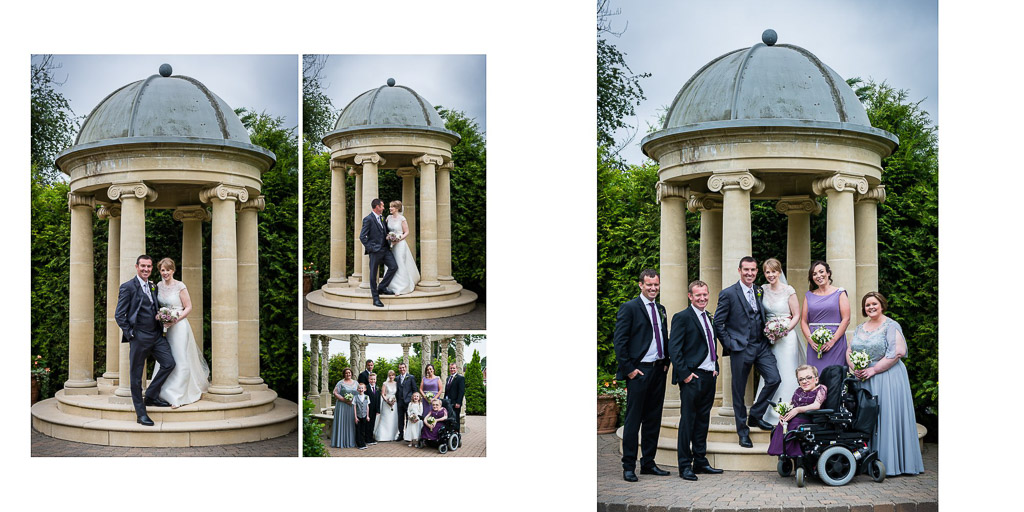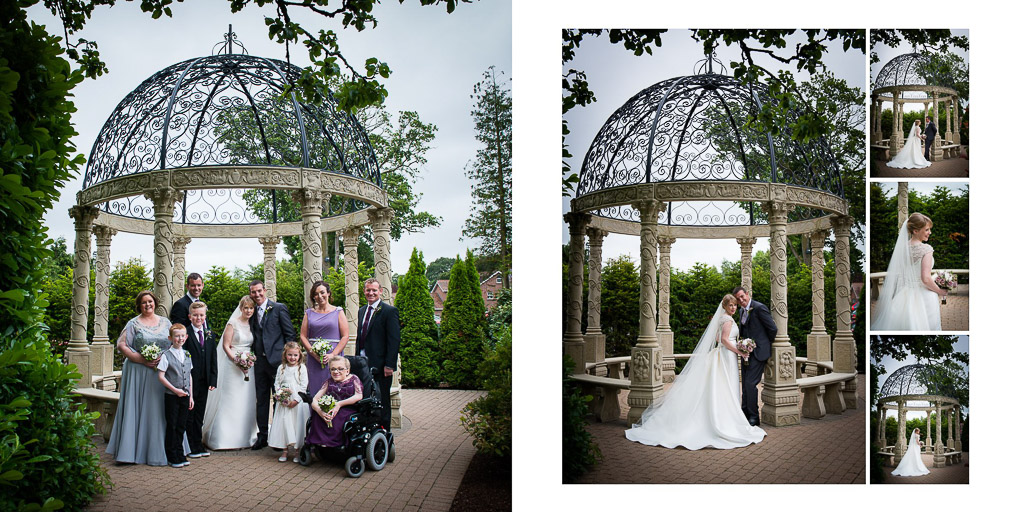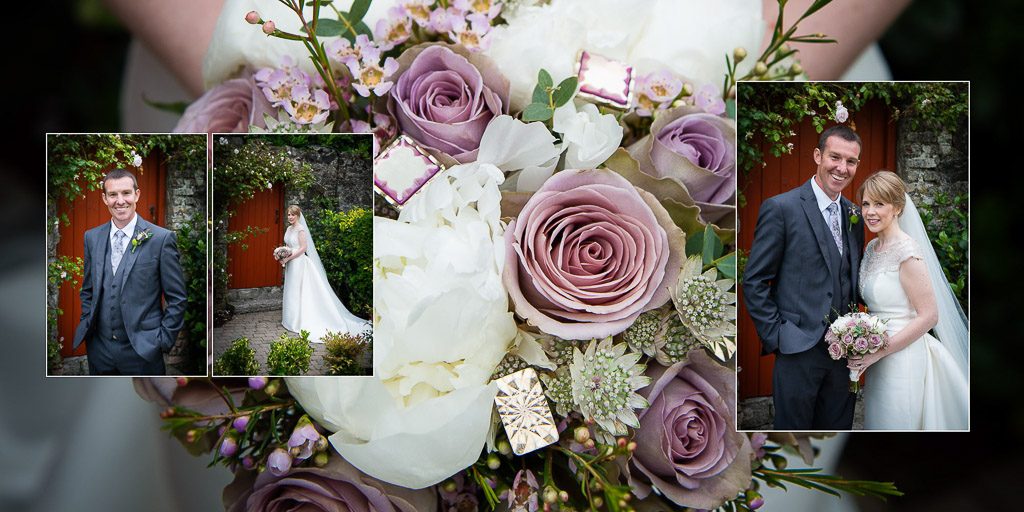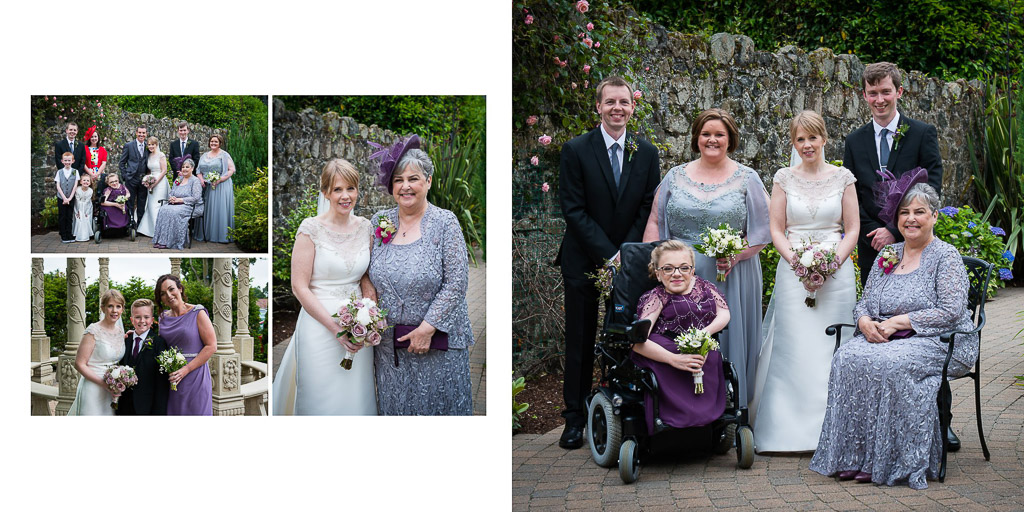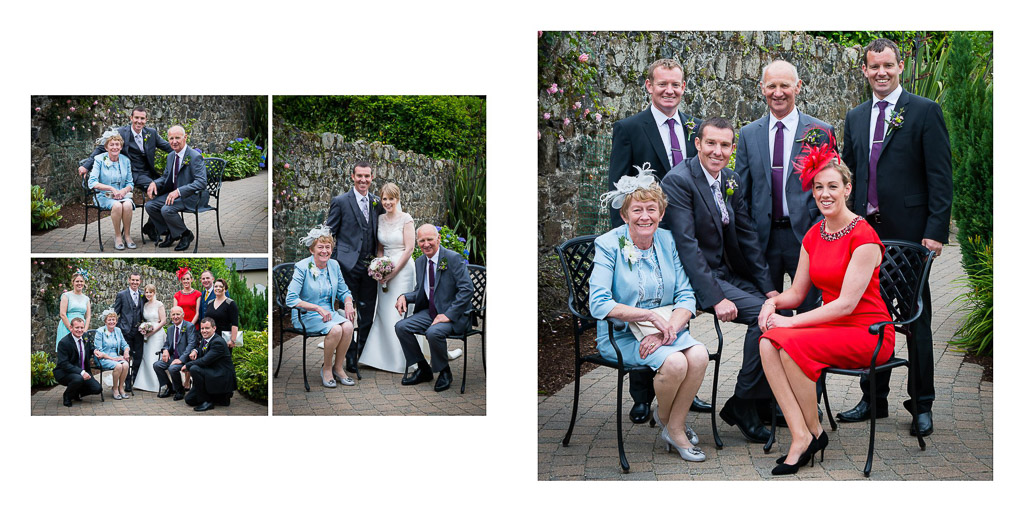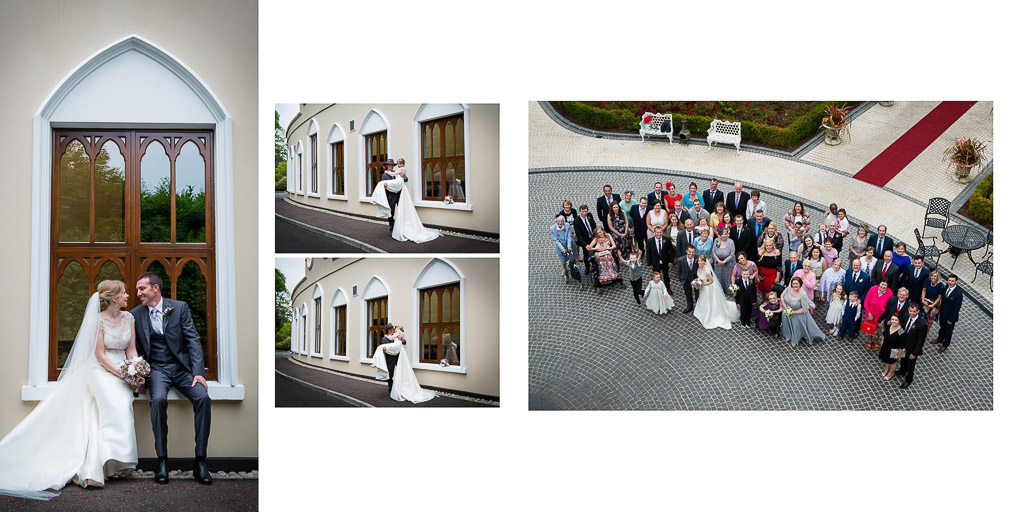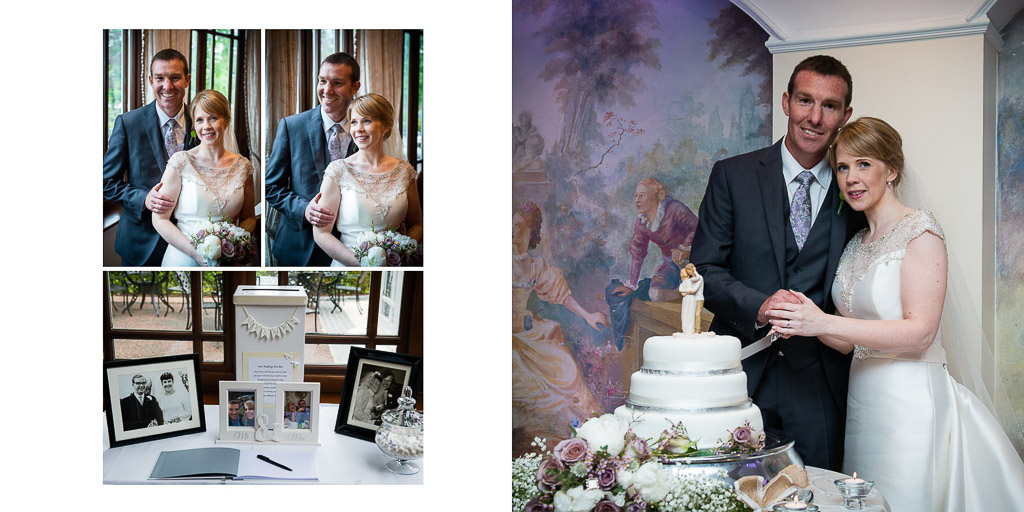 Many thanks to Claire & Alistair for letting me share their wedding day.
Make sure you preserve your wedding day memories in a beautiful wedding album.
Find out More: My Wedding Photography Packages