Jo & Graham's Wedding at Belfast City Hall
(Favourite Five from the Day)
It was my great pleasure to photograph the wedding of Jo & Graham. They got married at Belfast City Hall and held their reception at The Black Box in Belfast Cathedral Quarter.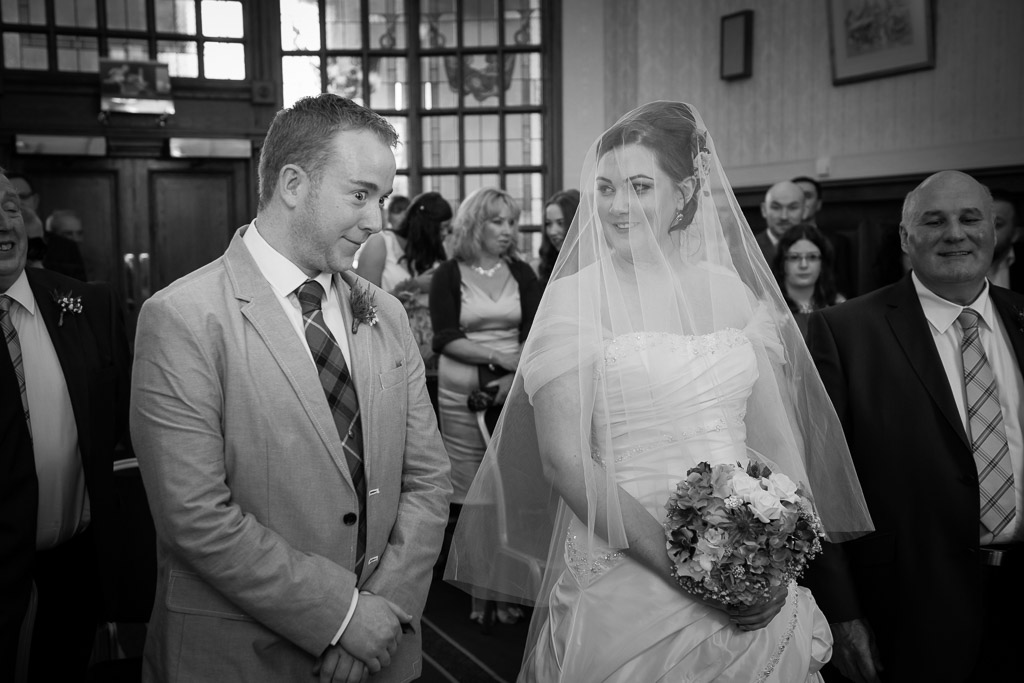 I have known Jo for many years – she used to work as my Studio Manager when I had studio facilities in Belfast. There was a little extra pressure on the day because the groom Graham is also a photographer!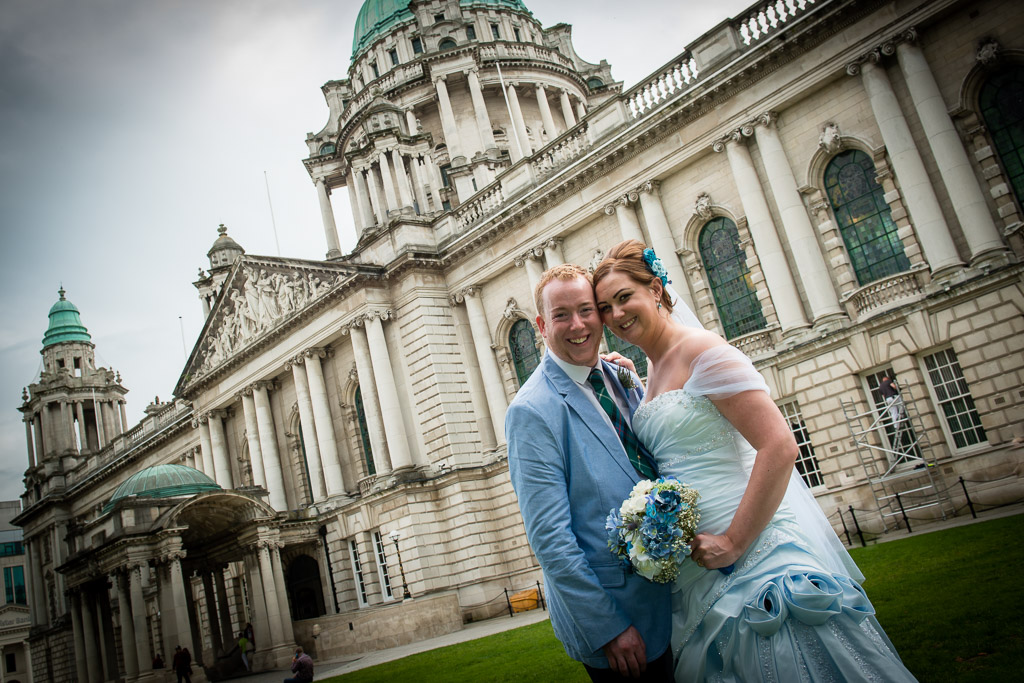 This was a very different wedding, the highlight being a fully prepared rally car, with Graham at the wheel, to transport the couple from the City Hall to their reception, via a trip to the H&W cranes for some photographs. They certainly turned heads travelled through Belfast City Centre!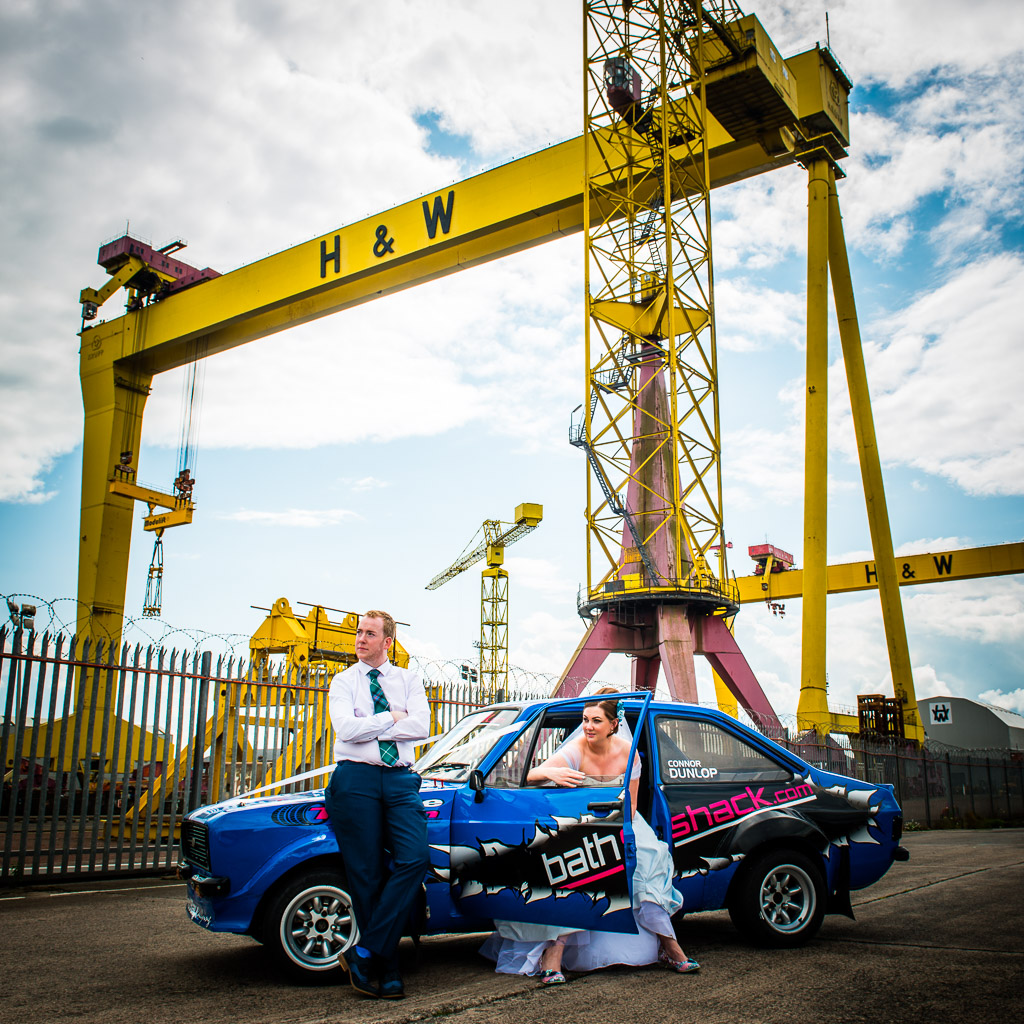 The Cathedral Quarter in Belfast is a great backdrop for wedding photographs. It looked fantastic at night and was packed with tourists and locals.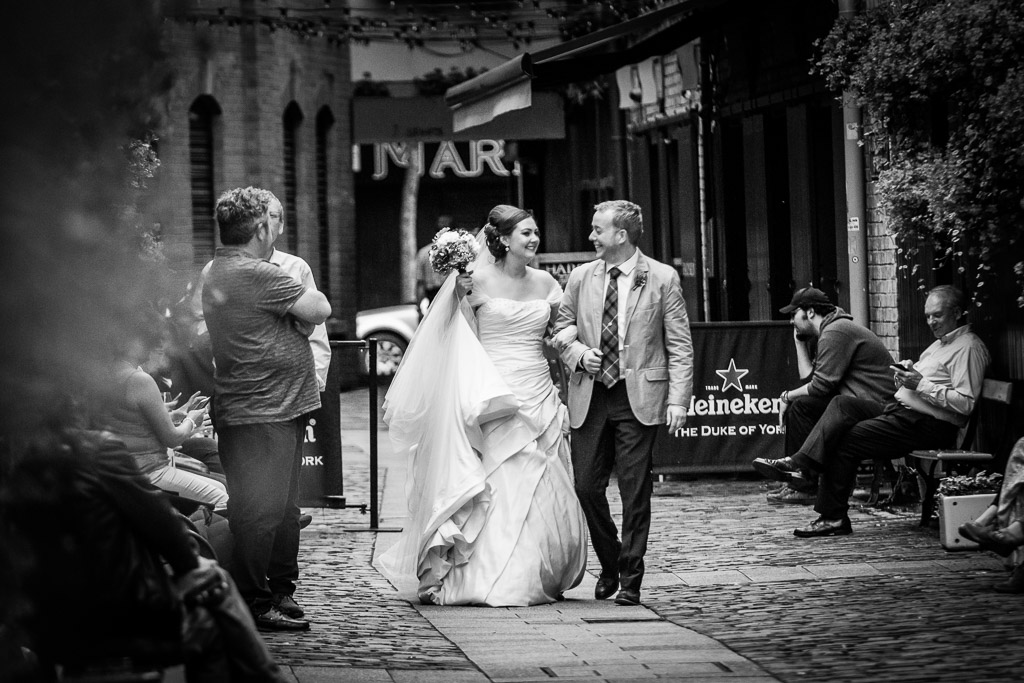 It was a great day, and I wish Jo & Graham all the very best for their future life together.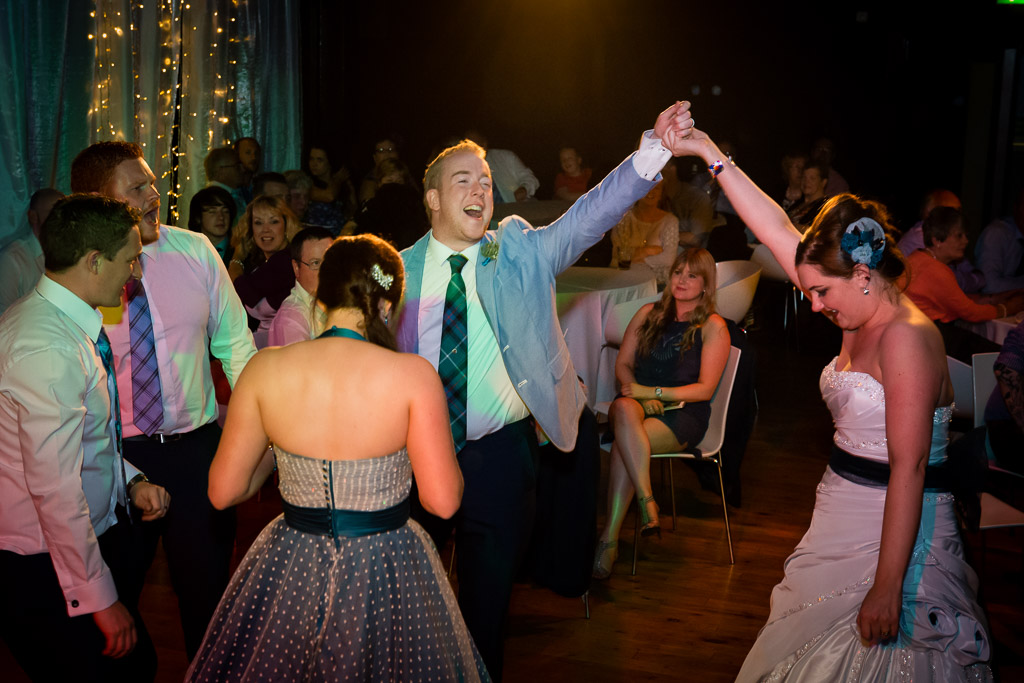 Find out More: My Wedding Photography