Videographers for your Wedding?
A question I am often asked by couples when they book me for their wedding photography is…
Should we employ a wedding videographer?
Now, I will be honest – I really didn't like wedding videos, and for my own wedding I was reluctant to book one – like most people I hated how I sounded on video (do we really sound like that?) and felt I would be on edge and nervous about having someone point a video camera at me all day!
However, the good lady persuaded me to book someone and I am really glad we did… you miss so much on the day, like your new wife making faces behind your back during the speeches! But we will say no more about that!
The old cliche that the day flies by is so true, and it is great to sit down and watch the highlights of the day – it still gets played on every wedding anniversary! And a good videographer will blend into the background – I was hardly aware of the video during our wedding day.
So who do I recommend?
There are many videographers operating in Northern Ireland at a variety of price points and skill levels. I have listed several videographers below.
I have enjoyed working with them all over the years and I can recommend their work and professionalism on the wedding day.
I have listed 4 local videographers – in no particular order (well, alphabetically, it was the fairest way!)
Ian Higginson Videography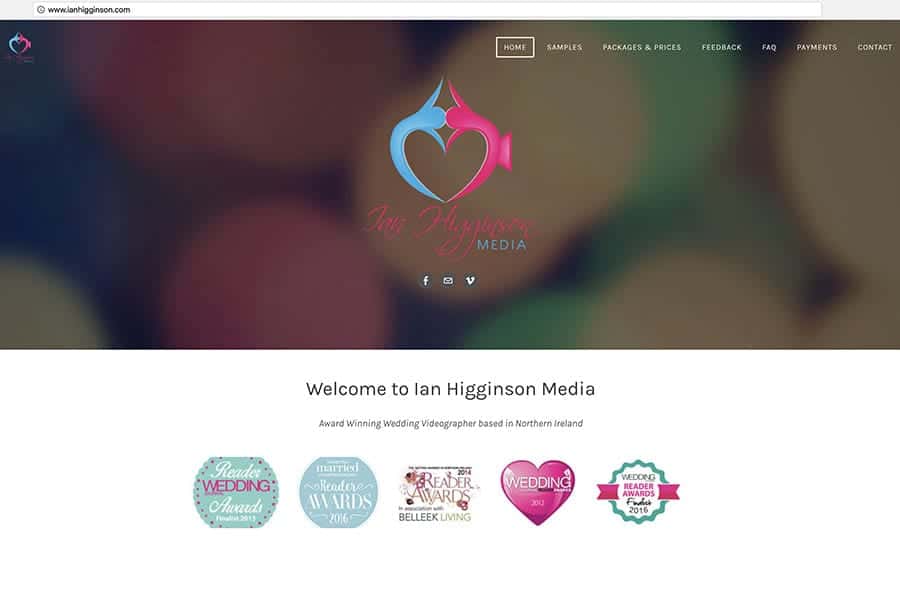 Ian Higginson Videography – Belfast – T: 028 9182 6129 – M: 07590 656177 – Website – Facebook page
Magic Video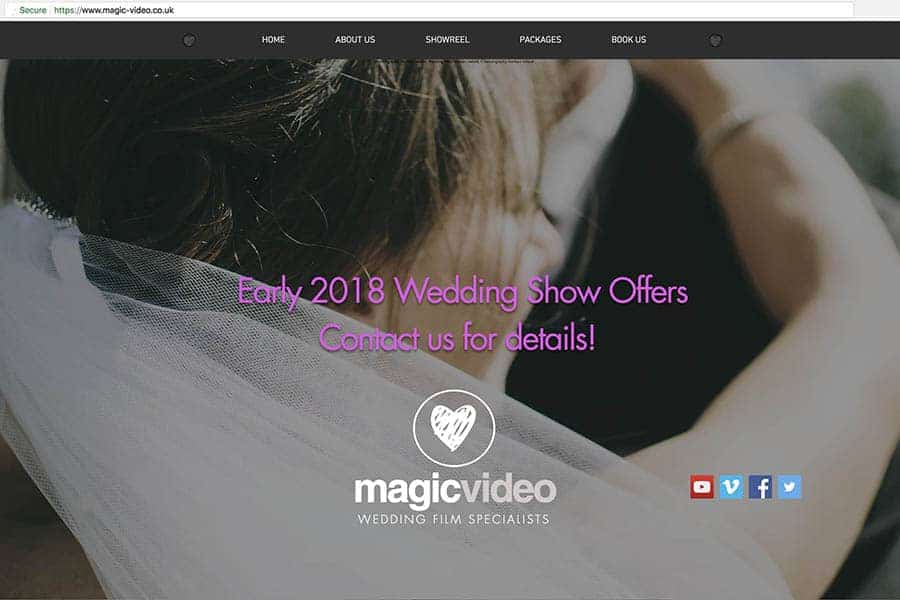 Magic Video – Moneymore – M: 07786 267788 – Website – Facebook page
Purple Box Productions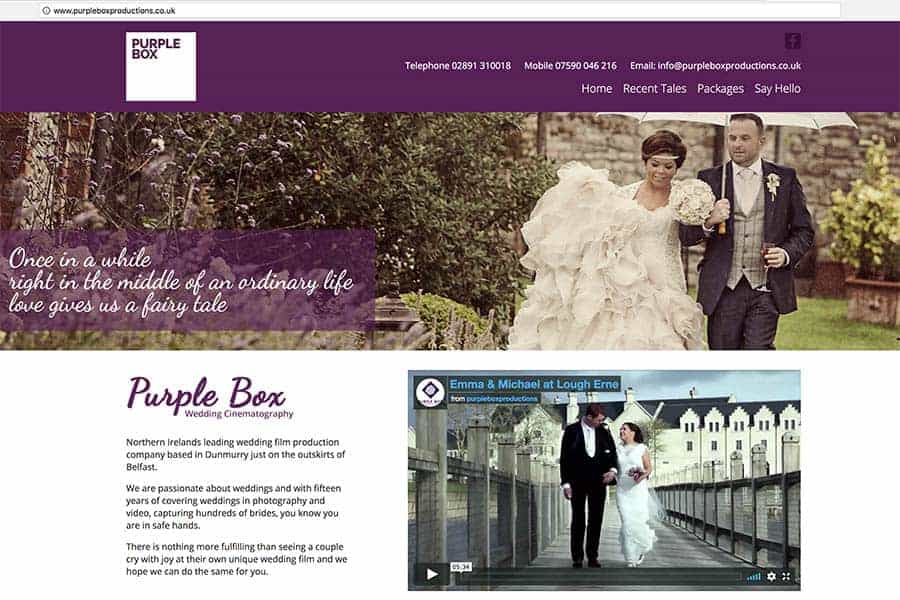 Purple Box Productions – Dunmurry – T: 028 9131 0018 M: 07590 046216 – Website – Facebook page
Timeless Productions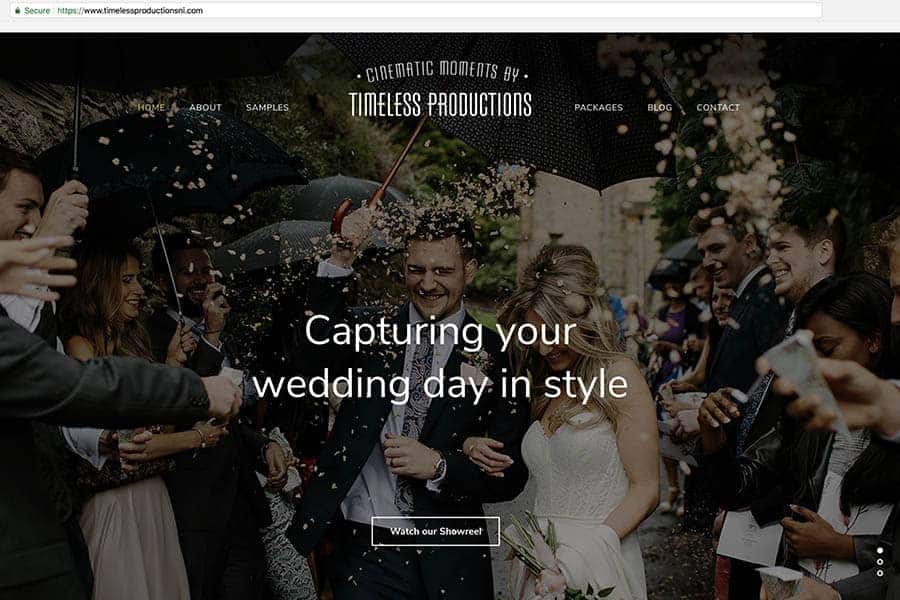 Timeless Productions – Coleraine – M: 07719 884698 – Website – Facebook page
Meeting
I suggest you get in touch with each of them, check their availability for your wedding day and then go and meet them – I think they are all roughly the same price and I guess it comes down to the different personalities and feeling comfortable in their company.
They are all great guys and very easy to work with – just make sure you mention my name when you get in touch – I might get a free pint from them! 🙂
When you meet with any videographer, it is always a good idea to view samples of their work – and if possible samples of videos they have taken at your reception venue.