Civil or Church Wedding?
Many couples already have an idea in their mind whether they're hoping to have a church wedding. In today's society where the numbers attending church are in decline, many couples are opting for a civil ceremony in the same venue as the reception.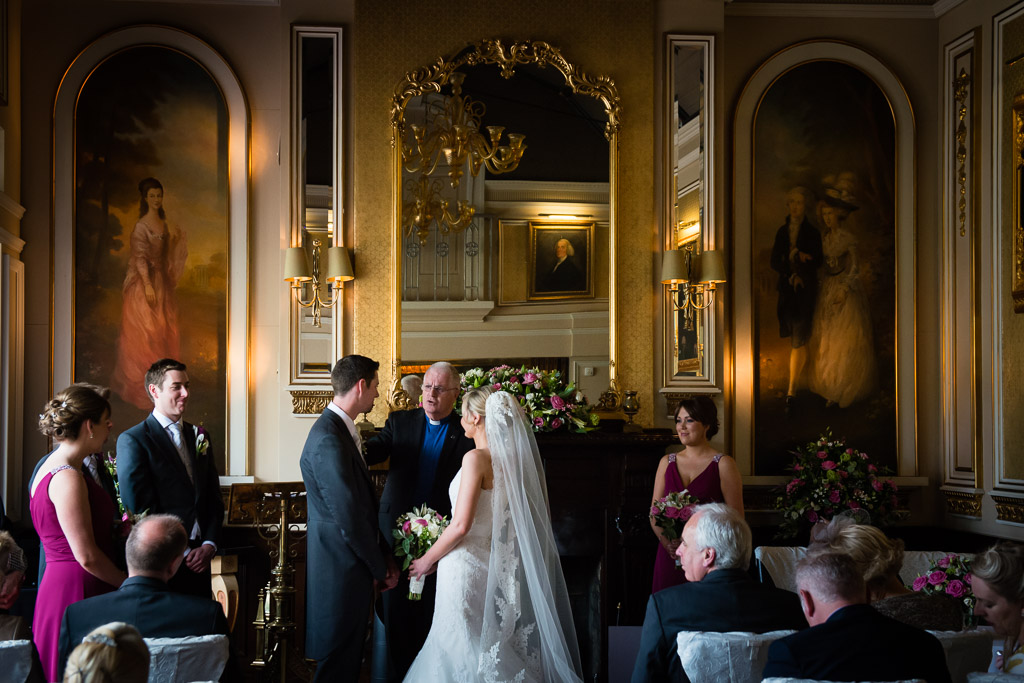 However, there are still couples who wish to have a church ceremony for reasons of tradition as much as religion itself. One thing to think about when making your decision on this is whether you're going to offend any parents or grandparents by choosing one or the other.

The older generations of your family may have very strong views on where they would like you to tie the knot and you have to be very careful not to offend them.
Be careful if you think you can get the best of both by having a civil ceremony that smells like a Church wedding. It depends on the individual registrar you're dealing with, but many of them won't allow candles or any religious readings whatsoever in a civil ceremony room. Be true to yourselves as a couple and do what you feel is right.
There are three main options when deciding where you would like your ceremony to be…
If you're keen on a church wedding you need to find the church (if you haven't already) and then you need to find a venue for the reception which, ideally, isn't too far away
If you're keen on a registry office wedding. depending on where you and your partner live you may have a choice of a few registry offices
If you're unsure, then it's worth thinking about the third option – reception venues with wedding licenses. A key thing to consider is whether you're happy having the day split into two, or whether you'd rather keep everyone in one place for the whole day
Splitting the day
This would be the more traditional day, given that historically weddings most often took place in churches, therefore having a separate ceremony and reception. Anyone having a church wedding is likely to need to take this route.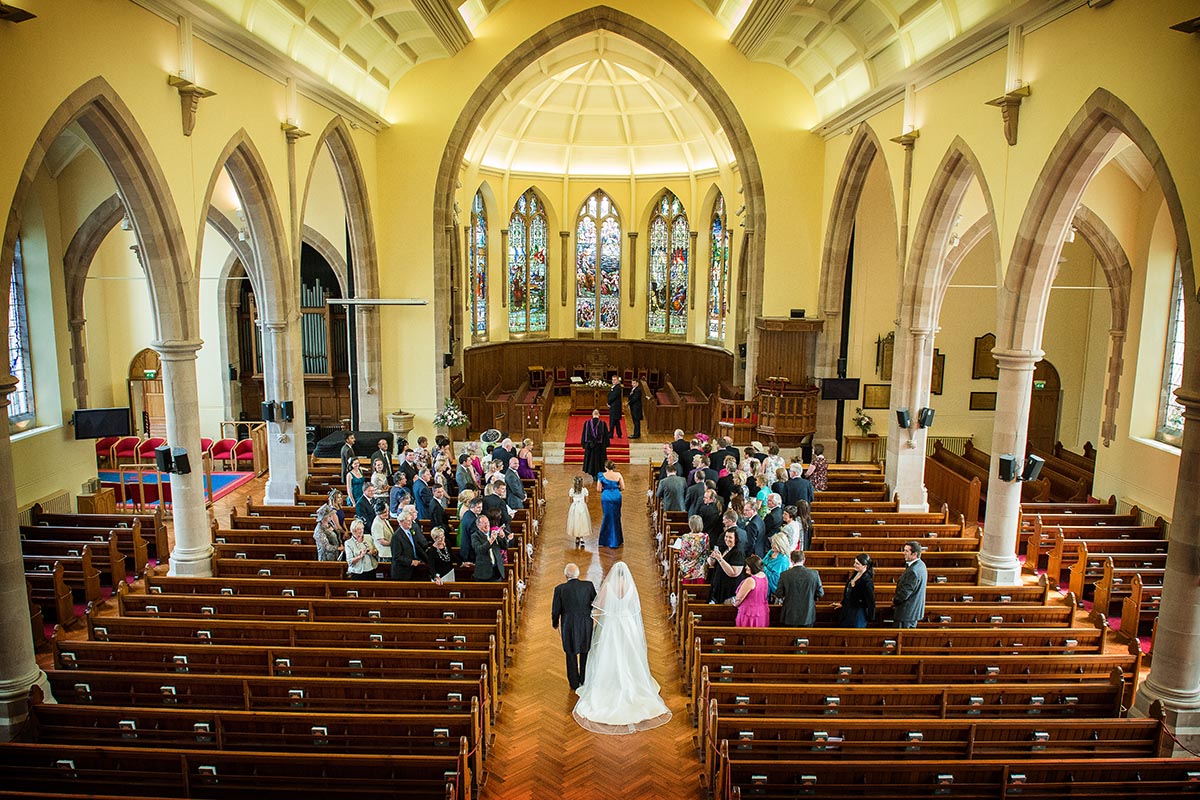 Having the separation of the two elements of the day offers some key benefits mainly the fact that your reception can take place anywhere allowing you to personalise that element of the day.
Keeping everything in one place
If you're hoping to get married and celebrate in the same place, your options can be slightly more restricted. Not many registry offices or churches also have banqueting facilities so, if you want the all-in-one-place solution then you are probably looking at choosing between hotels and specialist licensed wedding venues.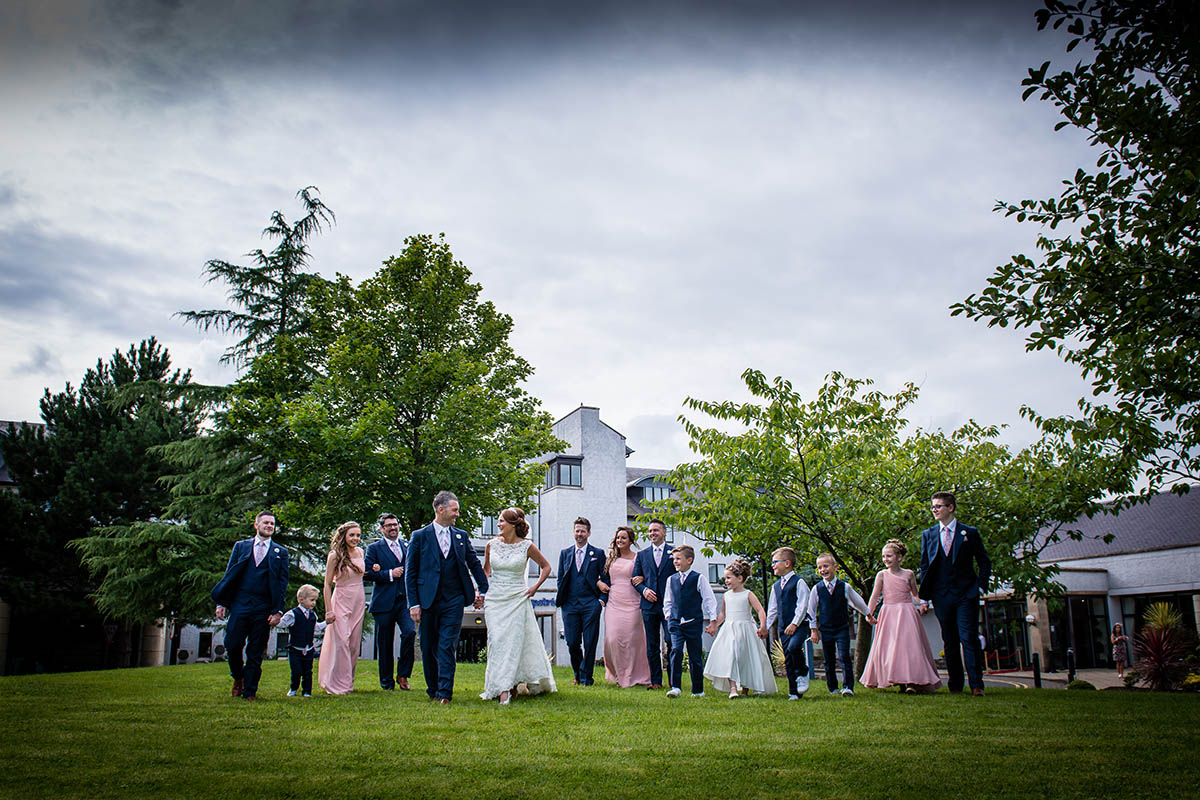 There are advantages to keeping the two elements of the day in one place. Moving all of your guests from one place to another within your time scale can be tricky especially if the reception venue is a little out of the way.
Getting everyone to one place and keeping them there is a huge stress reducer for the day and anything that's a stress reducer for the day is a massive stress reducer for the months leading up to it.
Whichever option you decide on make sure it's what you both want as a couple.
Read More: Choosing a Reception Venue
Find out More: My Wedding Photography Packages