Wedding Cars and more!
Gone are the days for the bride and groom to arrive in traditional Daimlers or vintage Rolls Royce Wedding Cars. Nowadays, there is a wide selection of ways to meet your beloved and head away as a happily married couple.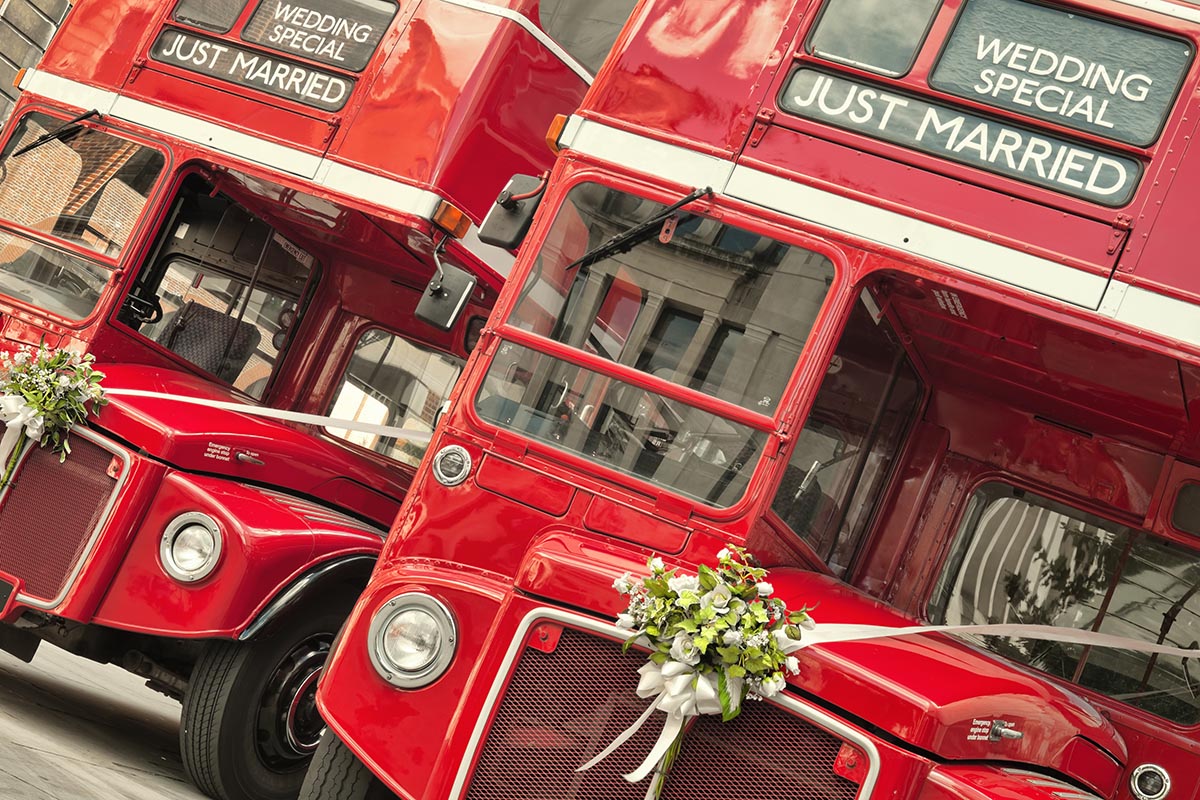 There are many car hire companies out there but it would be advisable to go for a specialist wedding car company as private hire rules and regulations vary depending on the type of cars in a fleet, with a special exemption in licensing regulations specifically covering weddings and funerals, and they are more likely to be able to help with the little details such as ribbons and flowers in the car and perhaps even a bottle of bubbles to help you celebrate.
Wedding cars are normally used to bring the bride, her father and the bridesmaids to the wedding. If you are getting married in church the same car will take the married couple from the church to the reception.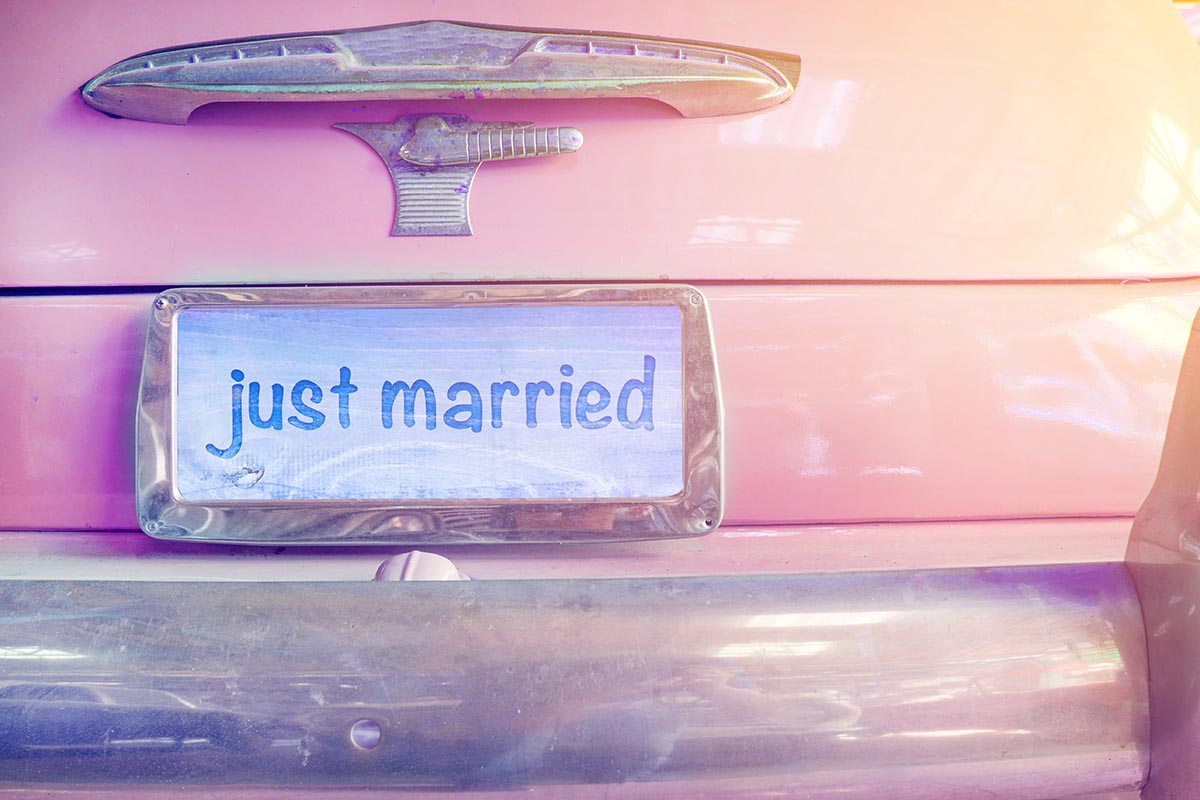 However it's not all about the bride and more grooms are choosing to arrive at their wedding with the Best Man in style, be it either in a sports car, an A-team van, tractor or helicopter.
For most couples, the only time that they will travel in a chauffeur-driven classic car, lovingly restored, is on the way to or from their wedding.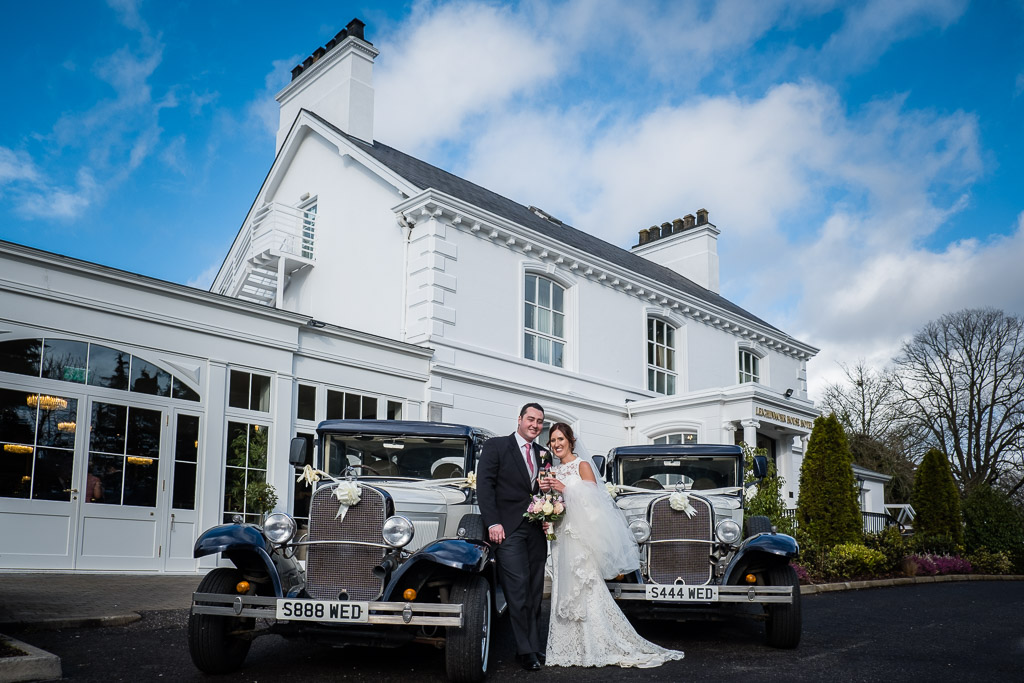 Vintage is the trend at the moment for wedding transport with the biggest trend being the classic VW Campervan and the original Beetle – not the most elegant choice but it is something you and your guests will never forget!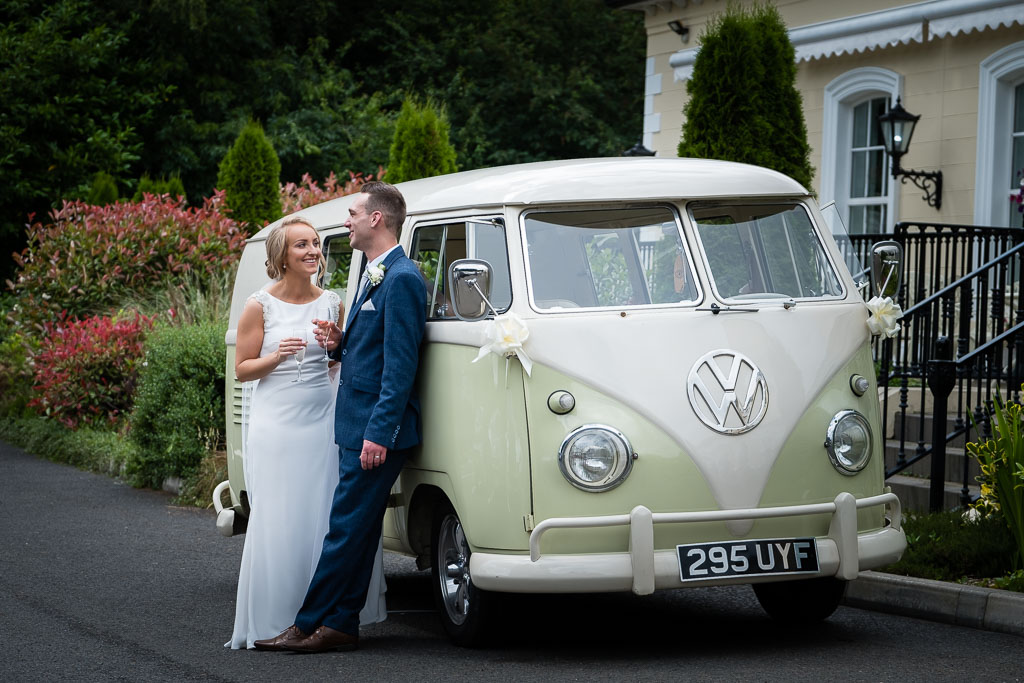 Stretched Limousines are popular with brides that have that fairy tale ballgown or plenty of bridesmaids as they offer more room than the vintage wedding cars.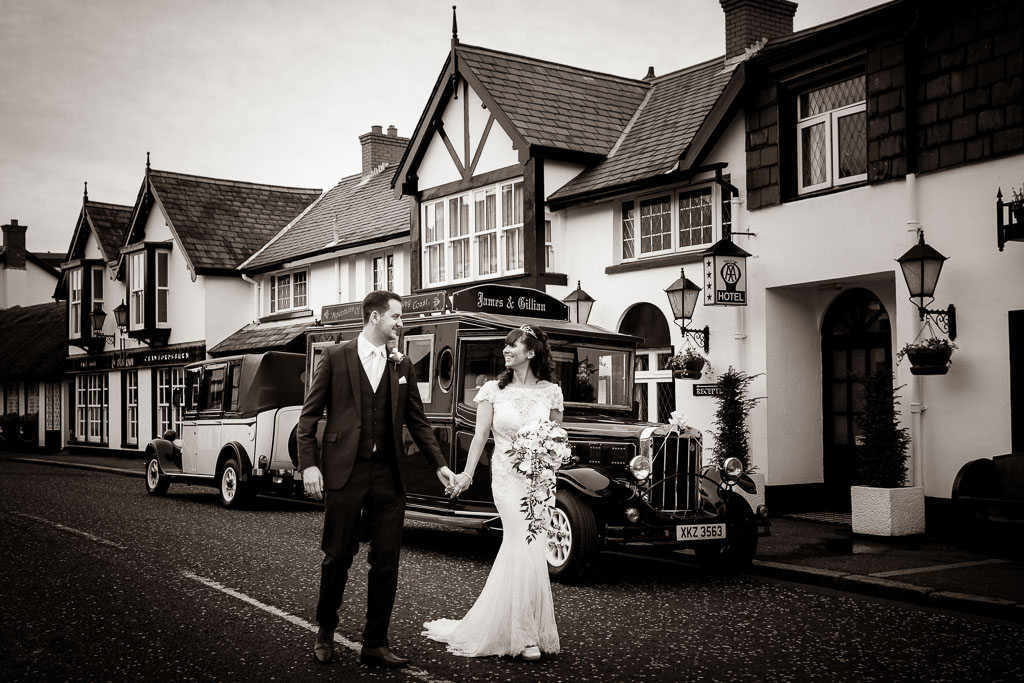 Horse and carriages are very romantic but not very practical if your ceremony and reception venues are far apart, many couples use them for the last few miles to make a grand entrance.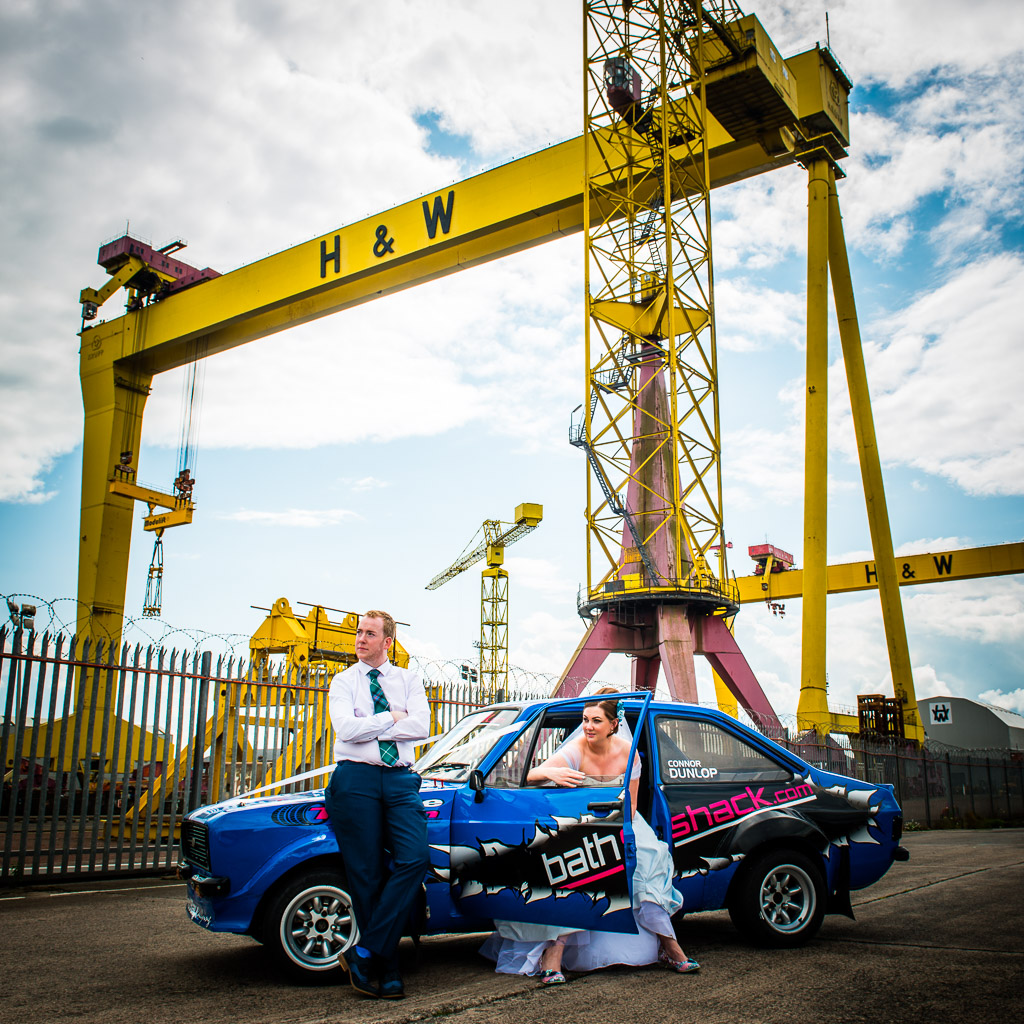 Whatever mode of transport you decide on make sure it ties in with the theme of your wedding and that you have factored in enough travel time as there is nothing worse than your guests all enjoying your refreshments at the reception and you are moving at a snail's pace getting more stressed by the minute!