Rachel & Chris – Wedding at Lusty Beg Island
In the gallery below is the wedding album layout for Rachel & Chris's wedding at Lusty Beg, Fermanagh.
Lusty Beg Island is a really unique venue for a wedding. Rachel & Chris decided to hold both their wedding service and reception on the island, travelling down the night before to relax and spend time with family and friends before the big day.
Rachel got ready in one of the beautiful cottages on the Island before dodging a very heavy rain shower to get to the main hotel building for the wedding service.
After the service, the weather cleared and we got some fantastic light and cloud formations for the bridal pictures, followed by the family and friends group shots.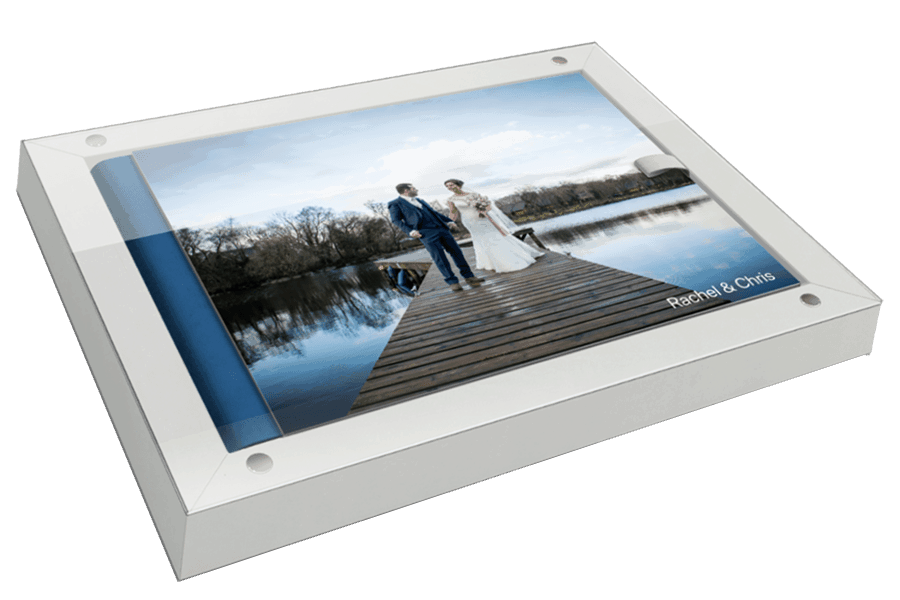 This album is currently one of my sample wedding albums available to view during your free Wedding Consultation. To arrange yours, please first check if I am available for your wedding day.

Each image in the gallery below represents a double-page spread of the album…
Shortly after their wedding, Rachel & Chris sent me a lovely thank you card…
"We wanted to thank you so much for making our wedding day that bit easier! We had so much fun having you as our photographer. We absolutely LOVE our wedding album – we just couldn't be any happier with it!!!"
Many thanks to Rachel and Chris for letting me share their Lusty Beg Island wedding day.