Photoshoot at Mussenden Temple
(Favourite Five from the Day)
I had the pleasure of photographing the wedding of Lesley-Anne & Lawrence. They held their service at New Row Presbyterian Church in Coleraine and later entertained family and friends at the Lodge Hotel, Coleraine.
After the wedding service in Coleraine, we headed to the stunning National Trust property, Mussenden Temple and Downhill Demesne, on the beautiful North Coast of Northern Ireland to capture some beautiful wedding photographs for the couple.
We arrived at the Mussenden Temple itself for some group shots and a few portraits of the couple around and inside the Temple. The Temple is perched on the cliff edge and makes for a fantastic location for wedding photography, although it can be a little windy – even on a calm day!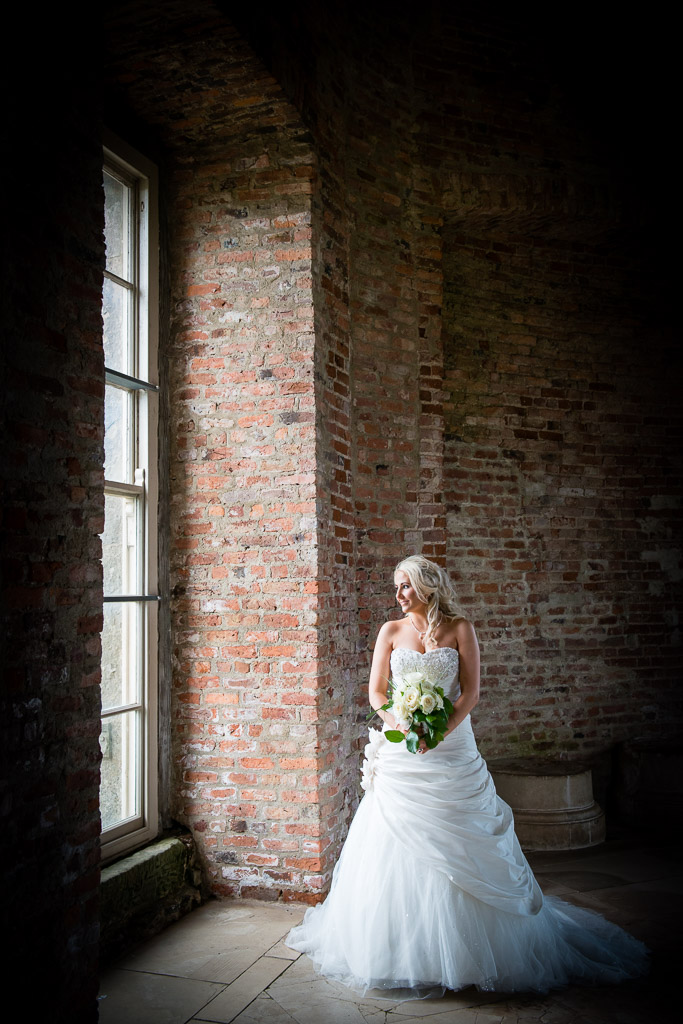 The Temple was once considered in danger of falling into the sea due to erosion, although the National Trust has carried out extensive work to ensure this fantastic property will be around for many more years to come. It is one venue I have never actually photographed a wedding ceremony at – it would be a fantastic location for your wedding service.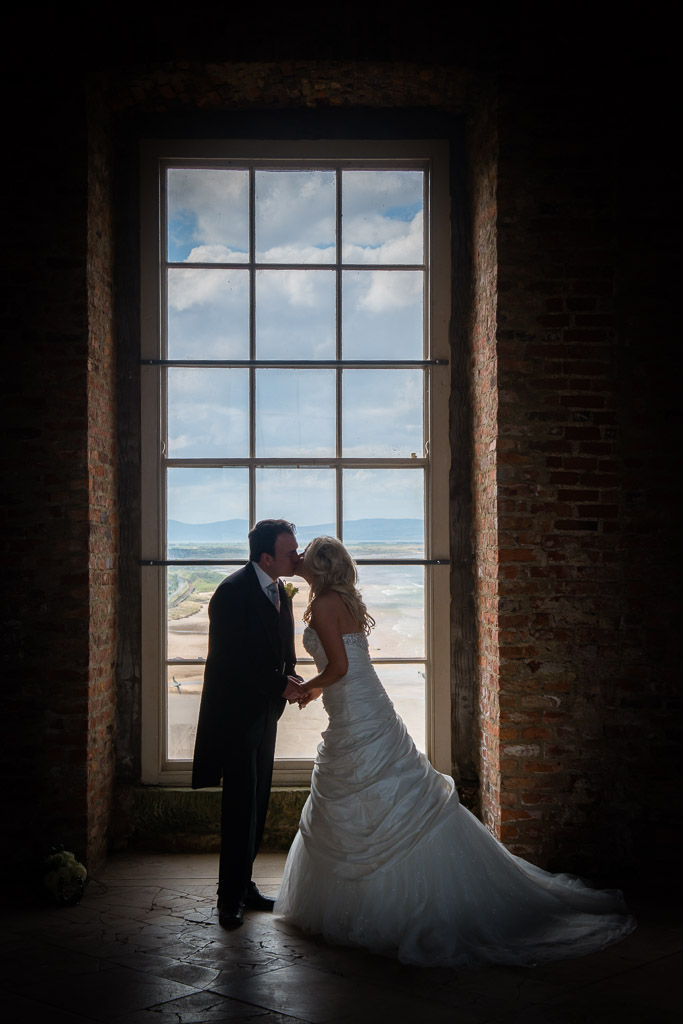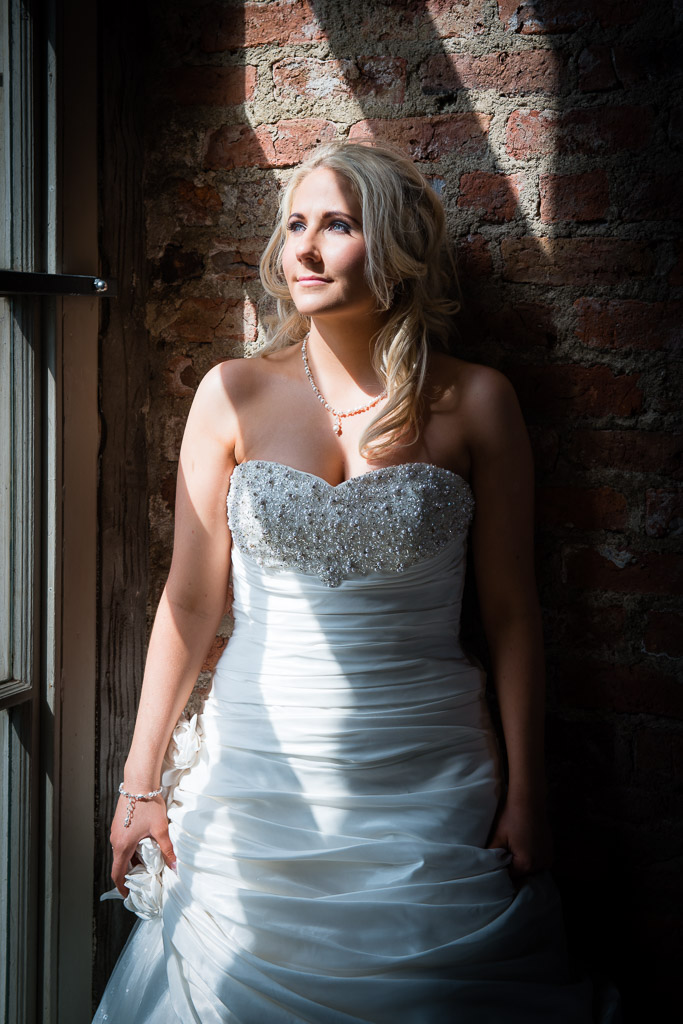 We then made our way to the beautiful Downhill Beach, with the Temple as a stunning backdrop. Downhill Beach is one of my favourite beaches on the North Coast and very accessible as you can drive the wedding cars straight onto the beach. And it's another windy spot – you need to take care when photographing by the sea. Sand, salt water and cameras do not mix well!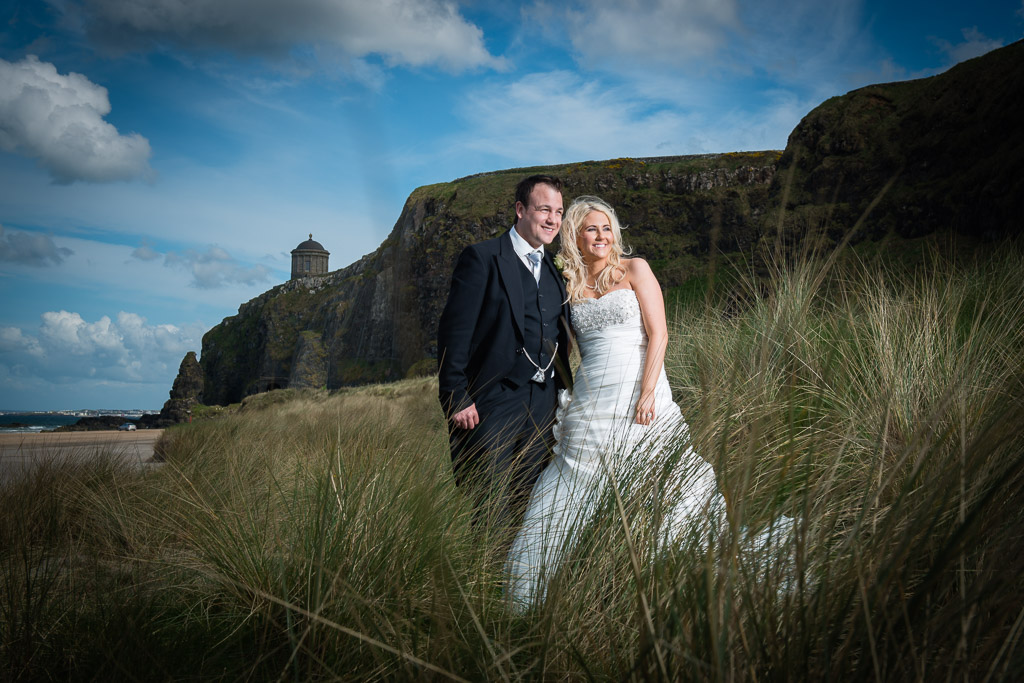 Many thanks to Lesley-Anne & Lawrence for letting me share their wedding day.
Find out More: My Wedding Photography Packages