Julie-Ann and Darren's Wedding, Hilton Hotel, Templepatrick
(Favourite Five from the Day)
It was my great pleasure to be the photographer at Julie-Ann and Darren's Wedding at Hilton Hotel, Templepatrick.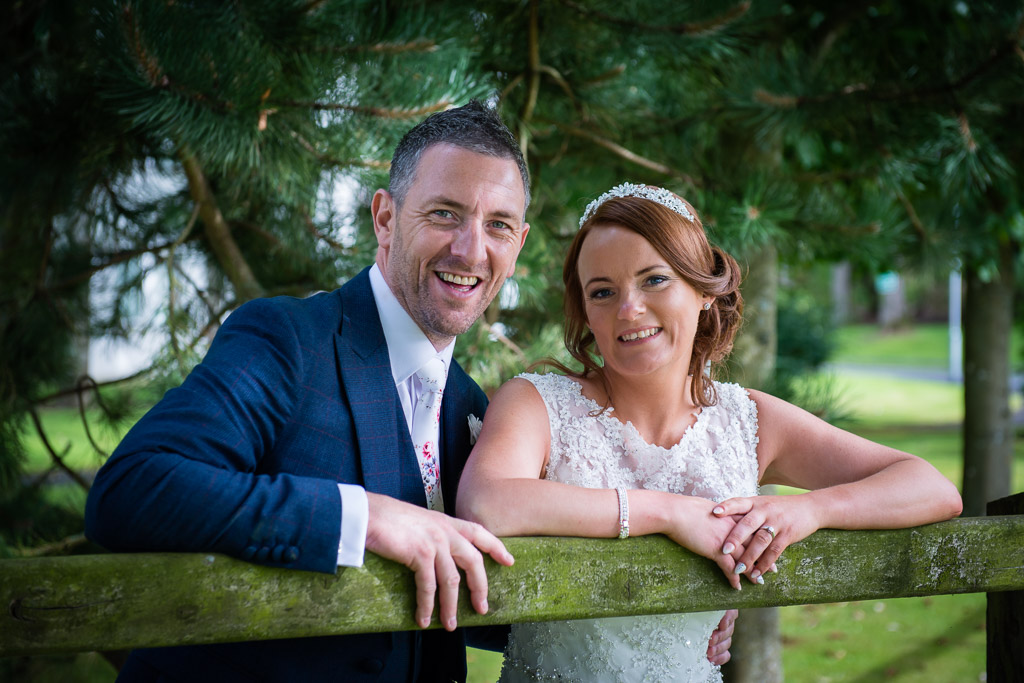 It was a fantastic day with a lovely couple which started with a beautiful wedding service held in the Castle Upton Suite at the Hotel. We then headed outside for photographs with a really fun bridal party, plenty of family pictures, the bride and groom portraits before everyone partied with family and friends long into the night.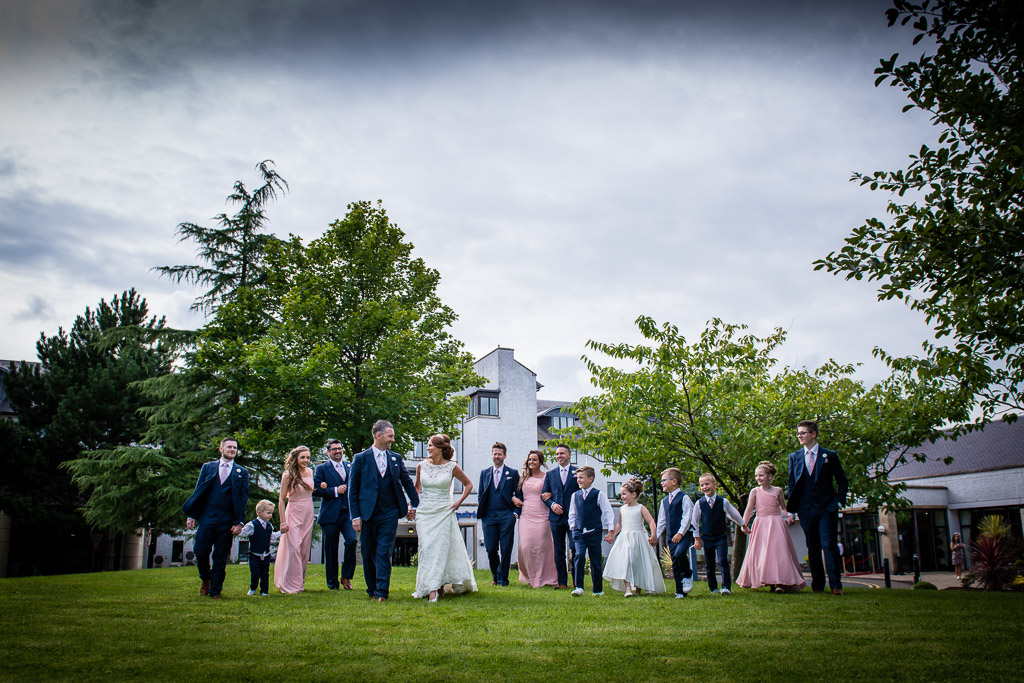 Before the start of the wedding evening reception, Hilton kindly let us take a golf buggy and head up to one of the lakes on the golf course.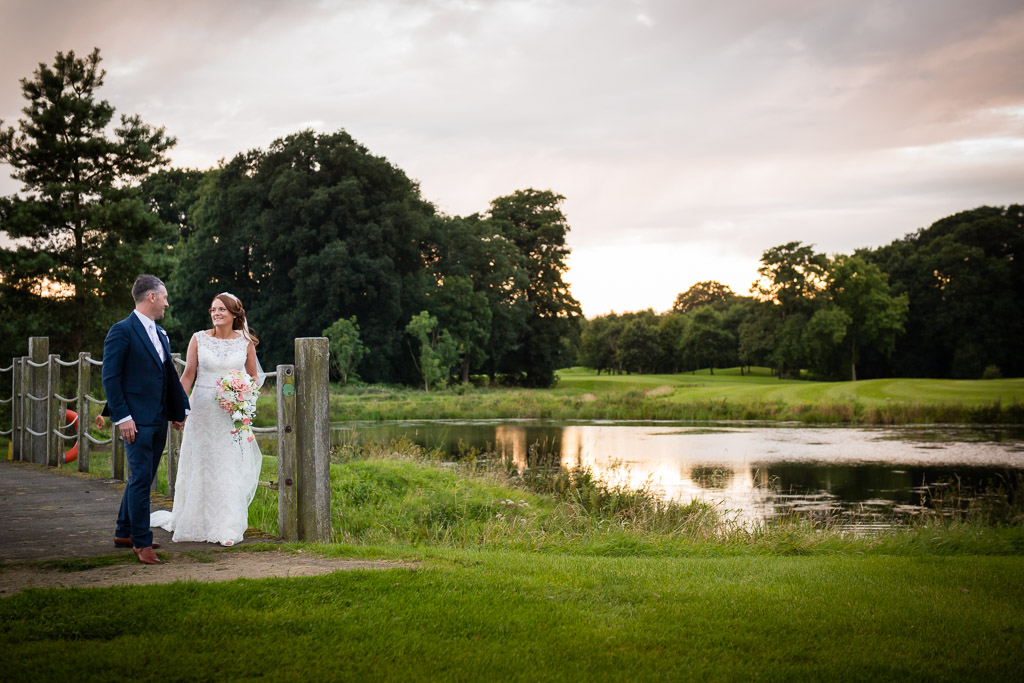 I was hoping to catch an amazing sunset but unfortunately Mother nature let us down! You can just about see the warmth in the sky behind the couple.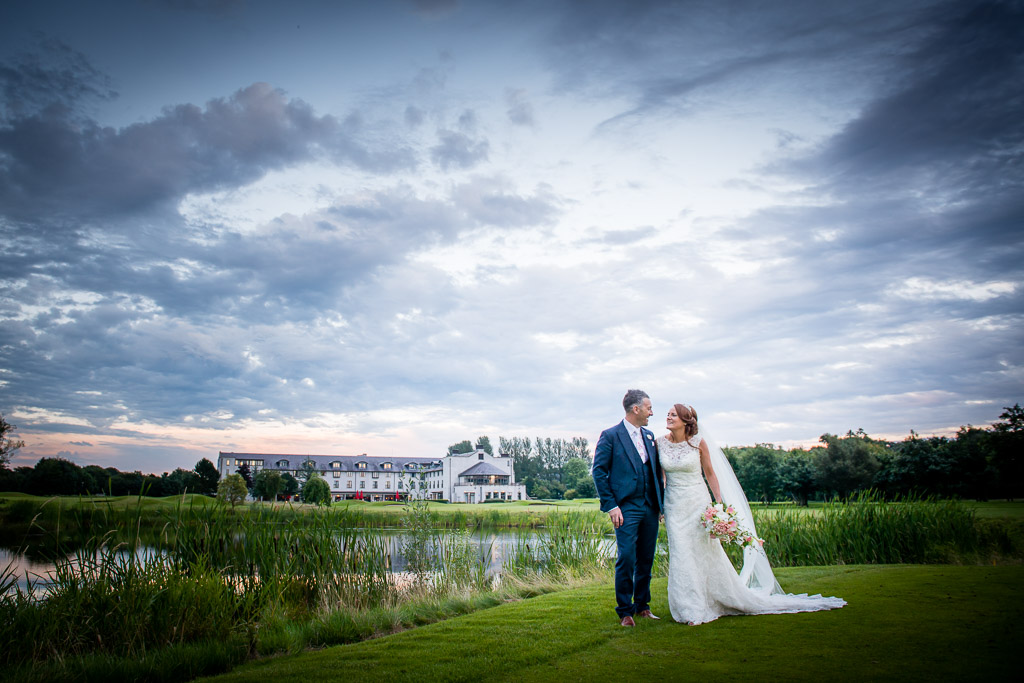 A great wedding – I really enjoyed working with this fantastic couple and Hilton Hotel at Templepatrick always look after me very well.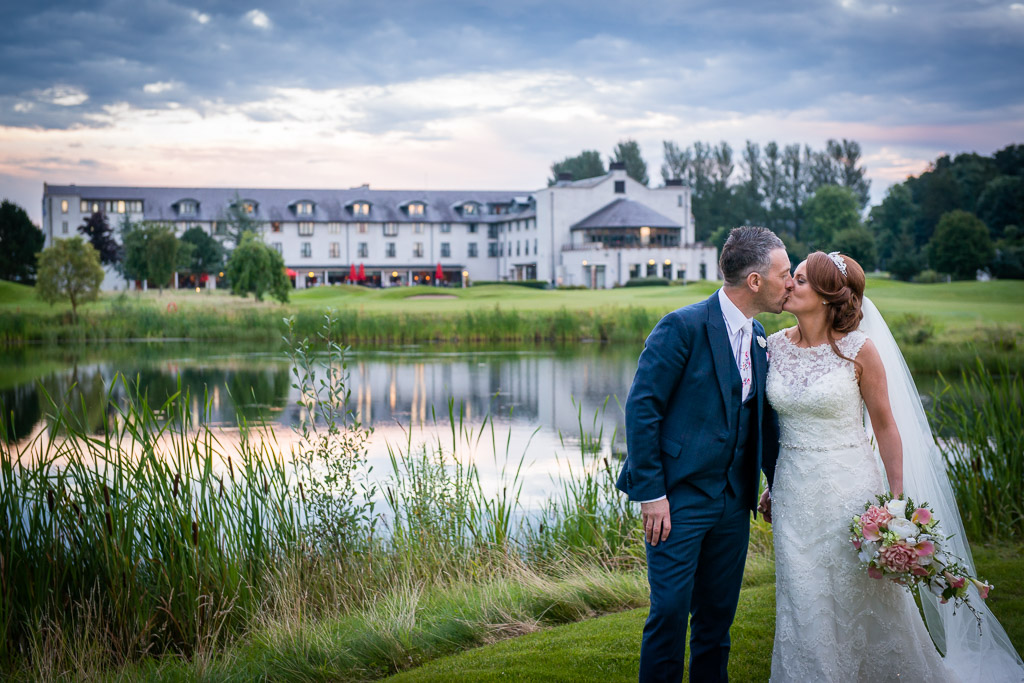 Many thanks to Julie-Ann & Darren for letting me share their special day at Hilton Hotel, Templepatrick.
See More: My Wedding Photography Portfolio